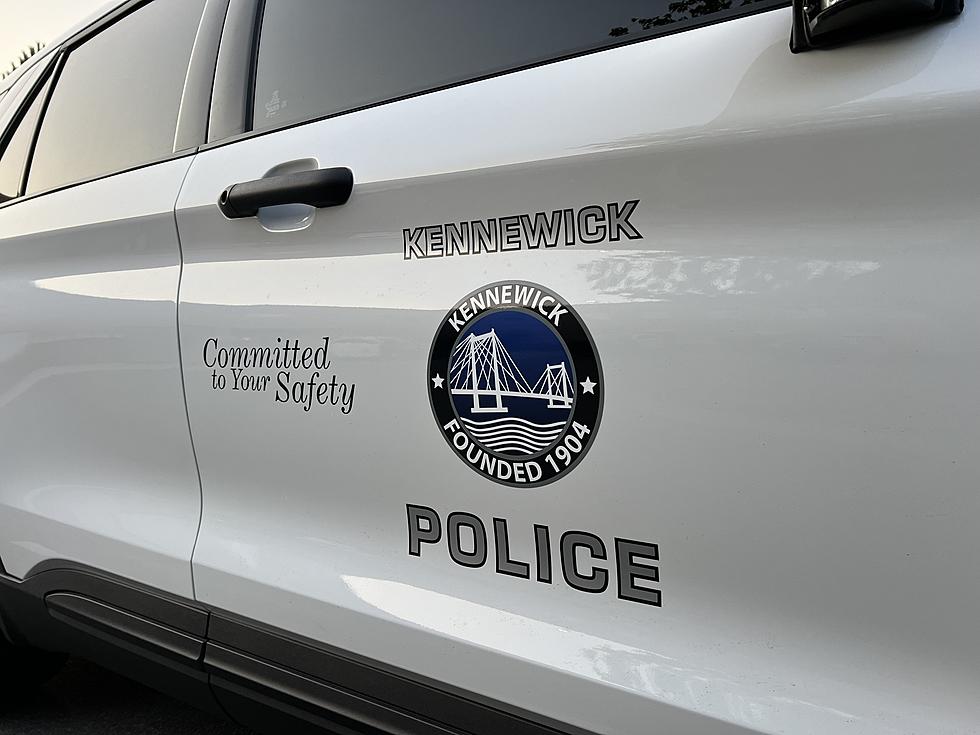 Police Found a Stolen Truck in Kennewick with Guns Inside
Kennewick Police Department
The Kennewick Police Department is reporting in a press release that they discovered guns inside a stolen vehicle yesterday. 
Police believed the car had stolen plates, which led them to make several other discoveries.
 On Wednesday, November 1, Patrol officers with the department's D-Squad saw that a truck in the area of West John Day Ave & North Irby St near the Highland Terrace Apartments may have had stolen plates. After looking into the stolen plates more, investigators discovered that the car was also reported as stolen.
The Kennewick Police Department says that guns were found inside the truck.
Officers were able to detain the male driver and also found out that he was wanted on several warrants. After the man was placed into custody, investigators searched the stolen truck and they reported that they discovered two guns inside, which they seized.
 
 
 The man was booked into the Benton County Jail. 
The man was then arrested and booked into the Benton County Jail in connection to the stolen car and his outstanding warrants.
Related crime stories near the Tri-Cities
It was an eventful day on the crime front yesterday. Outside of Prosser, Washington, in Mabton, a body is found in a ditch.
 Casey Schilperoort, with the Yakima County Sheriff's Office, told NewsRadio 610 KONA that on October 24, 2023, around 8:00 in the morning, Yakima County Sheriff's deputies were sent to the 1500 block of Bus Road near Mabton for a report of a person discovering a body in a ditch next to the road. When Yakima County deputies arrived, they quickly found the man was dead. Detectives and crime scene investigators were called out to document and look over the scene.
Investigators believe he was a victim of violence. More on that story can be found at 610kona.com.
Police Chase Ends in Crash
Suspect lost control and crashed into utility pole on the sidewalk of busy intersection
Gallery Credit: Mark Rattner with Newsradio 610 KONA