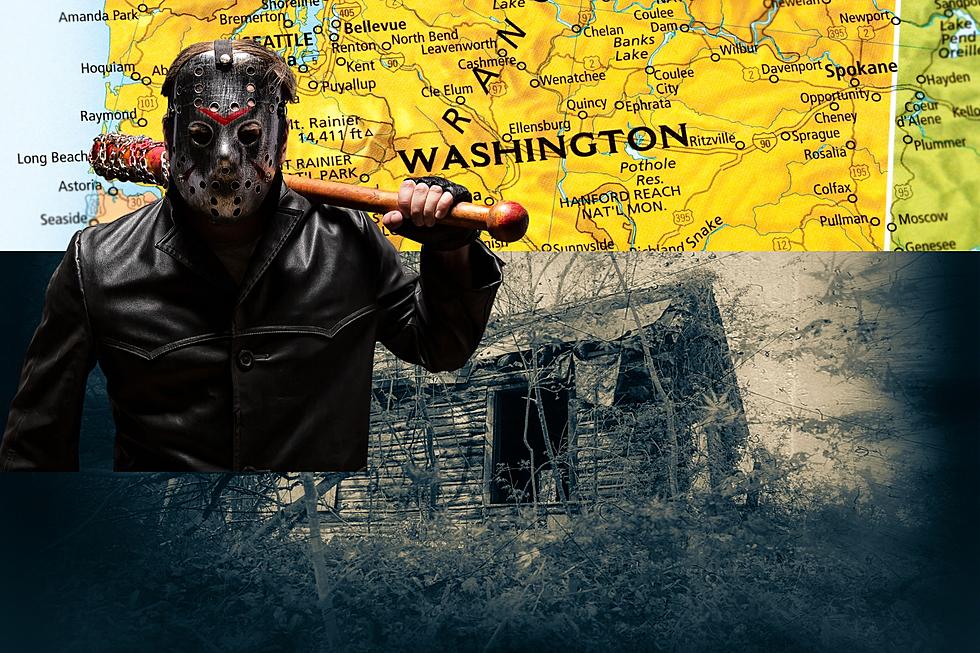 There's a Friday the 13th Camp Crystal Lake in Washington State?
Canva
I love this time of year!  I love the spooky and the scary.  Halloween is my time of the year.  I'm also the weirdo that looks forward to seeing Friday the 13th on the calendar, explains a lot I know.  When there is a Friday the 13th in October it's a bonus.
In 2023 there were two, one in January, and the last one this month.  I'm also a huge fan of the Friday the 13th films (except for the remake/retelling/retooling hunk of garbage that came out in 2009).  So when I saw that there was a Camp Crystal Lake in Washington State I needed to know more.
The Cabin
The Camp Crystal Lake Air BnB page on Instagram says the Cabin is located just off of Lake Steilacoom in Tacoma.  The owners have done a deep remodel to make the cabin and the area around it look like a scene out of the greatest slasher film franchise.
It even comes with it's own dock so you can row out from shore an enjoy some uneasy moments of silence.  Be careful when you come back to shore as you never know what might be waiting for you.
The cabin even has plenty of Friday the 13th memorabilia to make you wonder whether you should close your eyes.
The cabin first listed on AirBnB before the COVID-19 pandemic for a per night stay of $100.  Sadly, I believe the cabin may have gone the way of it's namesake and slipped into the long goodnight.  I haven't been able to find current booking or rate information for the Camp Crystal Lake so it looks like I won;t be going out of town next weekend.
It might be RIP for the Cabin, but check out the gallery below for more cool photos from the Instagram page.
Camp Crystal Lake Tacoma
Off Lake Steilacoom in Tacoma, Washington, this Air BnB is ready to terrify and delight you.
Gallery Credit: Robb Francis