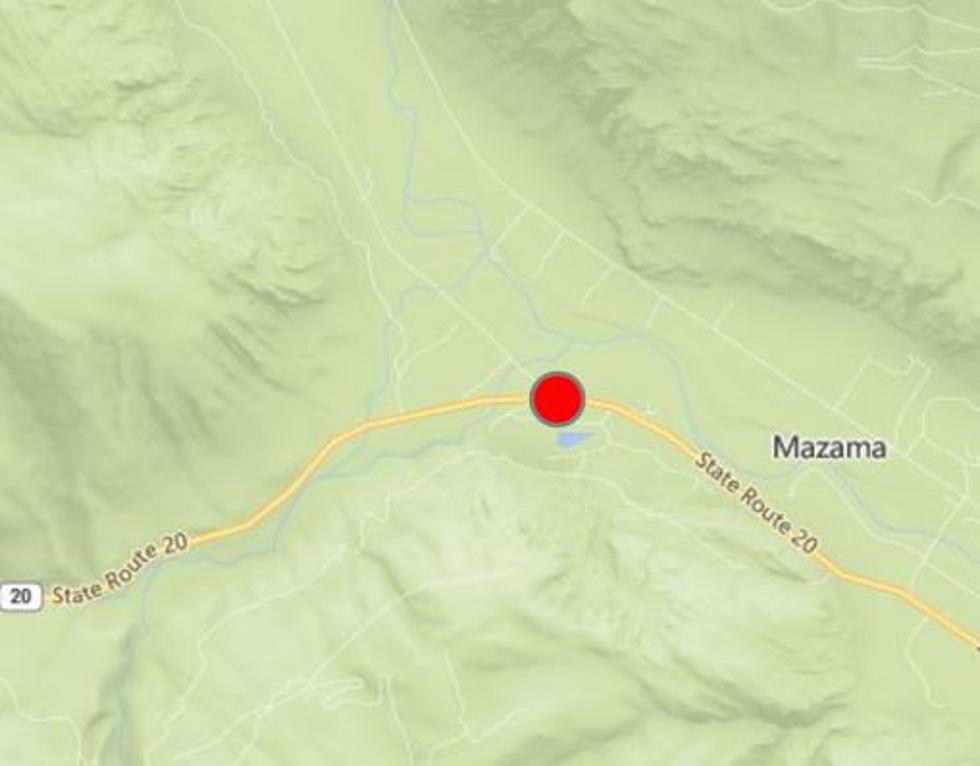 Motorcyclist Seriously Injured In Crash Near Mazama
Image From Washington State Patrol
A motorcyclist has serious injuries after a crash with an SUV Sunday morning on State Route 20 just west of Mazama.
The name of the 45-year-old man from Bellingham is being withheld because of the extent of injuries.
Troopers say the 2001 Harley Davidson motorcycle attempted to pass a 2011 Honda Element SUV as the SUV had slowed down to make a left-hand turn just after 9:30am.
The motorcycle hit the SUV on the driver's side and both vehicles came to a rest on the right shoulder.
The motorcyclist was not wearing a helmet and was airlifted to Harborview Medical Center in Seattle.
The two people in the SUV - 41-year-old Sarah Gilman of Winthrop and 61-year-old Ann Diamond of Mazama were not injured.