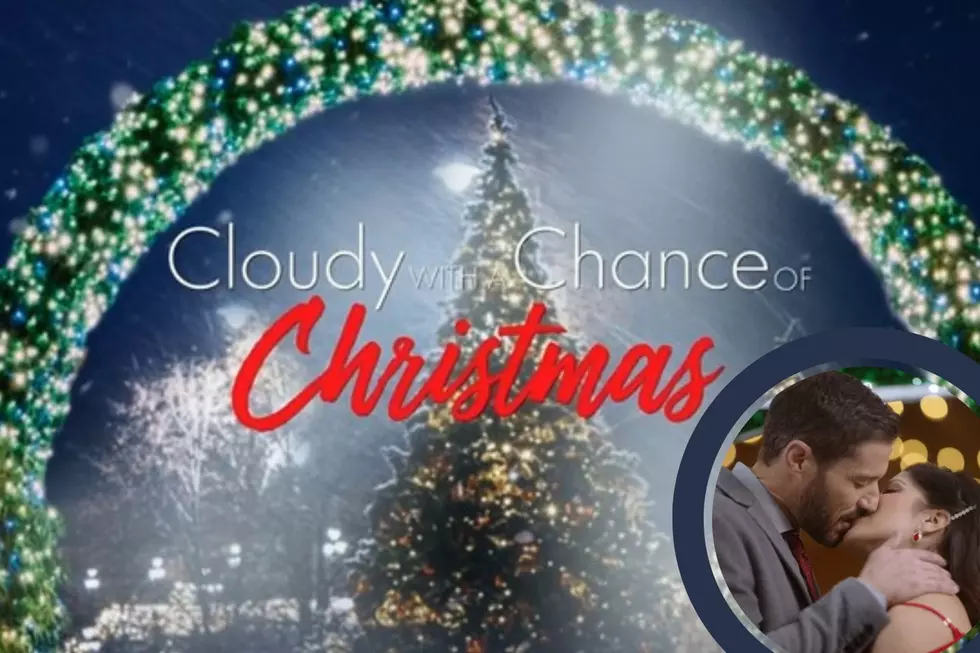 Cute Holiday Rom-Com Filmed in Leavenworth Debuts on December 2nd
Nicely Entertainment-Youtube
A holiday romantic comedy filmed in Leavenworth Debuts on TV on December 2nd.
Cloudy With A Chance Of Christmas stars Valerie M. Ortiz, Brandon Quinn, Sarah Jane Morris, Nicole Bilderback, and Audrey Landers.
What's the story?
In the film, Bridget Torres is a national weather forecaster and comes home to Leavenworth to host a special "snowcast" on Christmas Eve. Bridget's plans go awry when a talk-show host from her network joins her for the broadcast. Drake Kincade passed on Bridget to be his co-host a year earlier. Now the duo must work together. The tension is challenging, and sparks fly. However, the romance is sizzling, and it all happens in Leavenworth!
If you've ever been to Leavenworth, you'll recognize scenes featuring Icicle Ridge Winery, the Leavenworth Reindeer Farm, and other mainstays as well as local residents as extras.
The holiday movie will air on Lifetime on Friday, December 2nd at 8 pm, the 3rd at 12 am, and the 4th at 4 pm.
Watch the Cloudy With A Chance Of Christmas trailer below from Nicely Entertainment.
Cloudy With A Chance Of Christmas definitely puts Leavenworth on the map of Christmas classics. How fun will it be to view Leavenworth locals on TV?
Another rom-com filmed in Washington well worth watching is All Sorts, by J. Rick Castaneda.
TOP 10: The best holiday TV specials of all time, ranked
LOOK: Here Are the 25 Best Thanksgiving movies of all time
LOOK: See what Christmas was like the year you were born