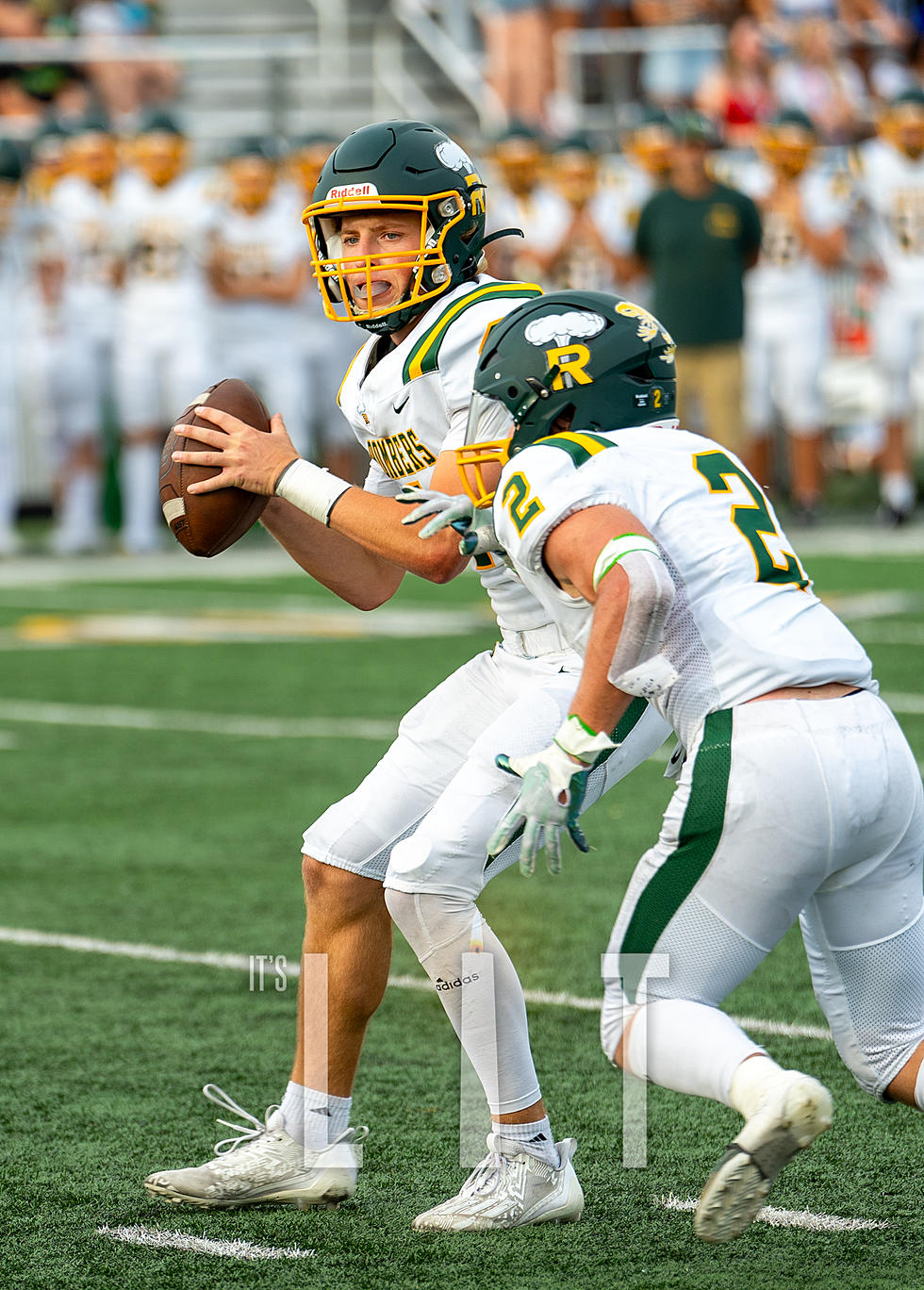 MCC Tri-Cities High School Football Recap: Week 7
Tommy Wolf//Lit Media Productions
Mid Columbia Conference Tri-Cities High School Football Recap:  Week 7 
Week seven of the Mid-Columbia Conference (MCC) football season has ended. Football fans in the Tri-Cities were treated to some great games, especially our Game of the Week on NewsRadio 610 KONA, featuring Richland @ Kamiakin. 
Friday
NewsRadio 610 KONA's Game of the Week
Kamiakin 42
Richland 35
Fran Rish Stadium, Richland, WA
The NewsRadio 610 KONA Game of the Week lived up to expectations on Friday Night. The Kamiakin Braves went into the Bomber Bowl at Fran Rish Stadium and picked up a hard-fought win, sealed by a late-game interception on a Richland offense that was driving. The win helped propel the Braves into first place in the MCC. 
Kennewick 55
 Southridge 6
Lampson Stadium, Kennewick,WA
In an offensive explosion, the Kennewick Lions scored 55 points on Southridge. Kennewick is in second place in the MCC with a 6-1 record. 
Hanford 33
Walla Walla 14
Borleskee Stadium, Walla Walla, WA
Hanford earned their second win of the season after a victory against Walla Walla. The win gives the Falcons a 2-5 record and a sixth-place spot in the standings. 
Hermiston 49
 Pasco 13
 Edgar Brown Stadium, Pasco, WA
The Hermiston, Oregon Bulldogs topped the Pasco Bulldogs in the "Bulldog Bowl. The win gives Hermiston a 4-3 record, and they sit in fifth place in the MCC. Pasco falls to 2-5 on the season. 
Saturday
Chiawana 14
Mount Si (Snoqualmie, WA) 12
Edgar Brown Stadium, Pasco, WA
On Saturday, the Chiawana Riverhawks held off the Mount Si Wildcats in a close non-conference game. 
Want more local Tri-Cities area football content? Check out the "Small School Lights" feature.
Each week, we feature a football game from the area with some smaller schools. We are pleased to bring you the Riverview and Burbank games this week. Click here to read that feature: 
13 Things to Bring to a High School Football Game in the Midwest
Friday Night Lights is back! If you are planning to head to the local football stadium to cheer on the local team, here are a few must-have items to bring with you to ensure your game experience is the best ever.
Gallery Credit: Jessica Williams