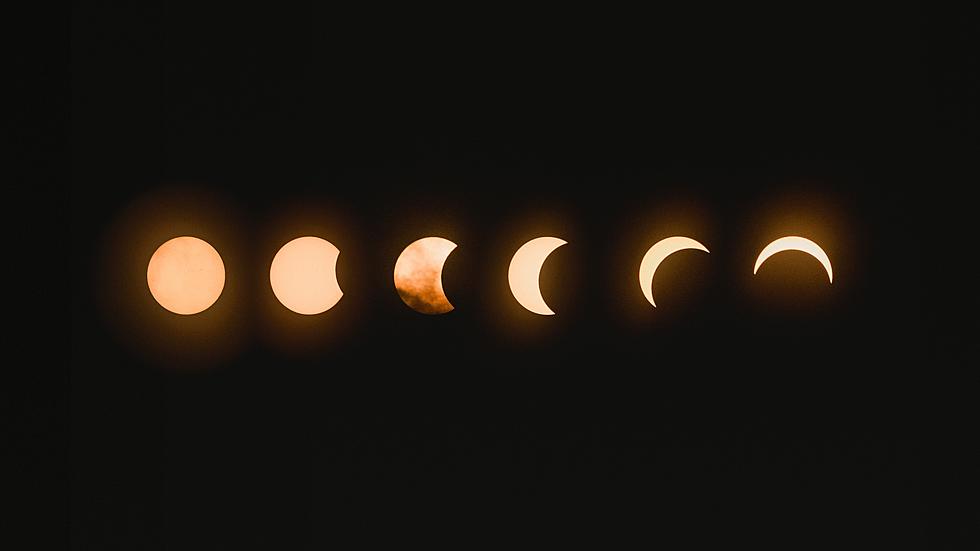 Where to See the Eclipse in the Tri-Cities
Mark Tegethoff via unsplash
Where will you watch the Solar Eclipse?
Residents in the Tri-Citie will get to witness a solar eclipse this Saturday, October 14th. A solar eclipse occurs when the Moon passes between Earth and the Sun, thereby totally or partly obscuring the image of the Sun for a viewer on Earth. Folks in the Tri-Cities will see this astronomical event at around 9:00 in the morning. Our area has two unique ways to view the solar eclipse.
LIGO Hanford Observatory Viewing Event.
The LIGO Hanford Observatory is hosting an event to view the annular eclipse on Saturday in collaboration with Columbia Basin College's Planetarium. The free event will run from 7:30 a.m. to 11:00 a.m., featuring watching the eclipse with safe viewing devices and exploring hands-on exhibits.
You can find more info on the LIGO Hanford Observatory here.
REACH Museum's Astronomy-Themed STEAM Workshop
Richland's Reach Museum will hold its astronomy-themed STEAM workshop this Saturday from 9 a.m. to noon. The museum will open an hour early so people can watch the eclipse. The eclipse in Richland will reach a maximum magnitude of 86% at 9:21 a.m. Reach will hand out eclipse glasses to their first 50 guests if the skies are clear.
If the skies are cloudy, patrons can watch the eclipse via NASA feed. After the eclipse, folks can stick around for fun astronomy-themed activities.
Learn more about the Reach's event here.
If you choose to watch the eclipse from another location and outdoors, remember to use safe eclipse-viewing devices.
Wow! Views of the sunrise solar eclipse in U.S. and world
A partial solar eclipse was visible June 10, 2021 as the sun rose over the East Coast.
Gallery Credit: Associated Press