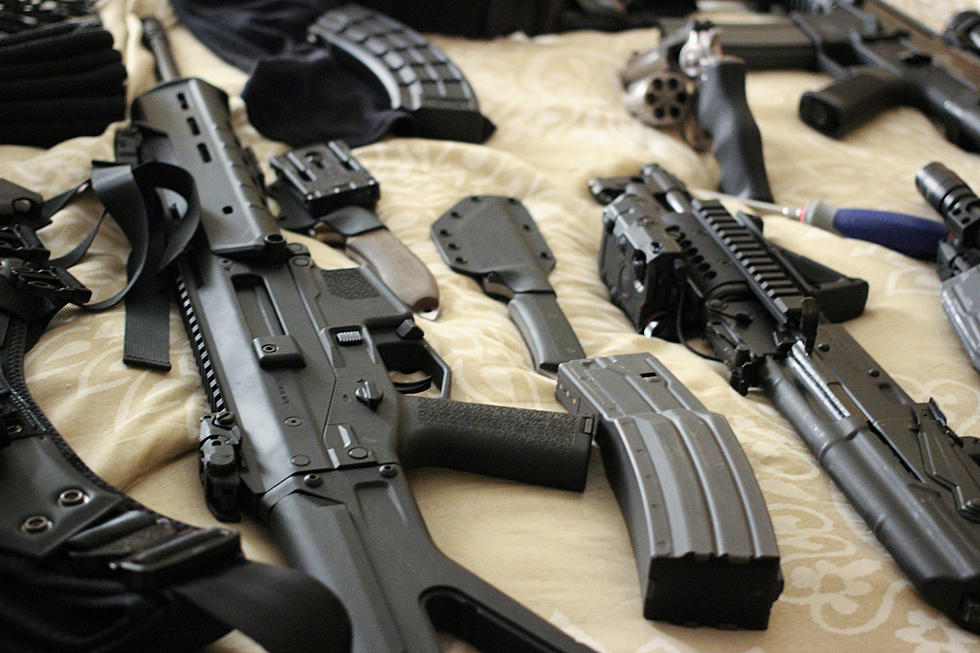 Pasco Man Indicted on Federal Gun Charges Doesn't Want Plea Deal
skitzafrenic
A 37-year-old Pasco man accused of illegally possessing weapons near former president Obama's Washington D-C home has no interest in a plea deal.
That's according to a report by WUSA in Washington DC that says Taylor Taranto's public defender, Kathryn Guevara, told a D-C District Court during today's status conference that they're seeking a trial date as early as possible.
Taranto remains in federal custody since his arrest in June. He faces four misdemeanor counts for his alleged role in the Capitol riots and two felony charges accusing him of carrying two firearms with thousands of rounds of ammunition without a license and a machete.
Prosecutors have accused Taranto of expressing desires to blow up his van at a federal facility in Gaithersburg, Maryland, but no charges have been filed in relation to that allegation.
Guevara reportedly told the court today that she would like the charges in connection with the January 6th attack on the Capitol to be tried separately from the weapons case. Guevara also says she plans to file a motion to suppress evidence that detectives seized during a search of Taranto's van.
Defendants being tried in Capitol riot cases are being held in a certain wing of the corrections facility where Taranto is being held. According to Guevara, Taranto is in protective custody following assaults against him by other detainees. She's asking the judge for an order to relocate Taranto to a federal facility in Lewisburg, Pennsylvania.
The next status hearing is October 17.
Don't Like Pumpkin Spice? Try these Fall Drinks with Local Flavor
Pumpkin Spice season is officially here, but if the PSL isn't for you then try these autumnal drinks from some of your favorite local shops!