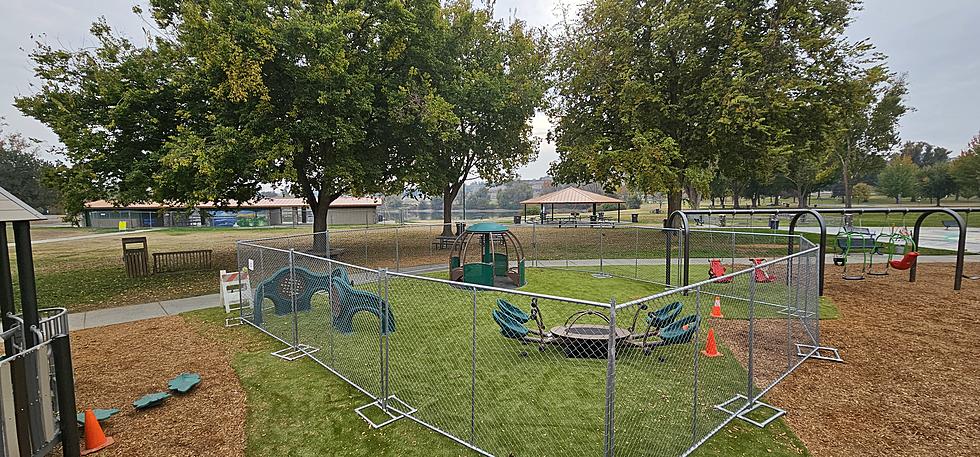 Inclusive Elements Added to Kennewick's Playground of Dreams
Mark Rattner with Newsradio 610 KONA
The City of Kennewick has made some additions to the Playground of Dreams in Columbia Park.
It includes inclusive elements (We-Go-Round, We-Saw, and Sensory Play Center) that can be navigated by users with wheelchairs or mobility limitations. The location of the new playground amenities will make it easier for everyone in the community to play and engage in the same space.
The We-Go-Round and We-Saw are active features while the Sensory Play Center is hands-on where kids can reach for and play with certain items.
"We want everyone to have the same recreational opportunities, doesn't matter your disability or age. I think that furthers a sense of community when everyone can get together, whether you're 80 years old or 8 years old." says Kennewick Parks Recreation Manager Brandon Lange.
The new inclusive portion of the playground is called Kason Corner, named after Kason Creed, a nine-year-old boy with cerebral palsy.
"He's a pretty incredible man, advocating not for just himself, but all kids with disabilities in the Tri-Cities just wanting to play with their friends who don't have a disability or don't have mobility issues," Lange said. "Kason deserves a lot of the credit, coming to council, coming to commission and telling us 'Hey, I can't use some of the playgrounds in the Tri-Cities."
Everyone is invited to the ribbon cutting ceremony Tuesday, November 7 at 1pm. Kason is planning to speak and talk with folks in the community. Representatives with the city will speak as well.
5 Fun, Kid-Friendly Diners for Families in Tri-Cities Washington
Looking for a family dinner spot that can make both parents and kids happy? I've rounded up the top kid-friendly diners in Tri-Cities Washington.
Gallery Credit: Rik Mikals