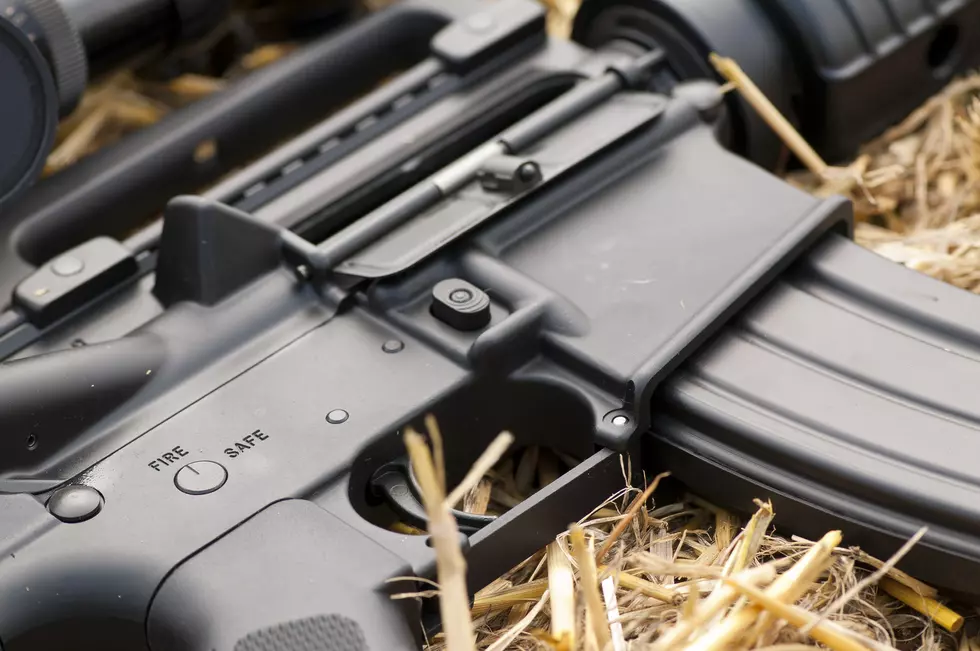 Did the Washington State House 'Assault' the 2nd Amendment?
Getty Images
Late Wednesday evening the Washington State House brought to the floor Substitute House Bill 1240 (SHB 1240).  It is titled "Establishing firearms-related safety measures to increase public safety", but does it?
Or does it violate the 2nd Amendment of the U.S. Constitution and the Washington State Constitution protections for citizens owning firearms?  The Bill takes aim at all aspects of assault weapons, from manufacture to possession and everything in between.
What Would the Bill Actually do?
The bill "Prohibits the manufacture, importation, distribution, sale, or offer for
sale of any assault weapon, subject to various exceptions for licensed
firearm manufacturers and dealers, and for individuals who inherit an
assault weapon."  That is a lot to unpack.  It also contains a broad definition of what constitutes and assault weapon.
What is an Assault Weapon?
That often depends on the regulating jurisdiction.  It can be as simple as a weapon that would be used by the military, such as AR-15s, M-16s or AK-47s, or any semi-automatic weapon with a detachable magazine.  The Department of Justice, after The Federal Assault Weapons Ban in 1994, now defunct, was passed defined Assault Weapons as "semiautomatic firearms with a large magazine of ammunition that were designed and configured for rapid fire and combat use."
Some are concerned that SHB 1240 goes too far in what it prohibits, like any firearm that accepts a detachable magazine.  That includes a number of commonly owned firearms that many Washingtonians have purchased for the sole purpose of protection.  it also includes encompasses a number of firearms used for hunting and in competition.
What are the Constitutional Protections We Keep About?
The 2nd Amendment of the U.S. Constitution is the Federal protection.  The US Supreme Court (SCOTUS) has heard a number of cases regarding gun rights with District of Columbia v . Heller and the 2022 case New York State Rifle & Pistol Association v. Bruen that have become go-to decision for clarity on an individual's right to bear arms
The Washington State Constitution deals with the right to bear arms, in Article 1 Section 24, which many say has an even stronger protection for gun ownership.  What has become accepted under the Federal and State Constitution is the ability to regulate possession and ownership as long as an outright ban is in place.  There are concerns that SHB 1240 does just that.
19th District Rep. Jim Walsh R-Aberdeen said upon passage of the bill ""During evening debate, minutes before a legislative cutoff that would have left this bill dead, the Washington State House voted to support a so-called 'assault weapon' ban. This is disappointing. The bill is clearly unconstitutional. It impairs all Washingtonians' right to defend themselves, their families, their neighbors, and the state."
8th District Rep. April Connors R-Kennewick commented ""House Bill 1240 is not only an attack on our way of life - it's unconstitutional and it will make it more difficult for law-abiding Washingtonians to protect their families, hunt, and engage in shooting sports. What it will not do is make us any safer."   
Attorney General Bob Ferguson, who asked for the legislation to be presented, said after House passage ""The House today put public safety above the interest of the gun lobby... We must stop selling these weapons of war in Washington."
So What Happens Next?
There is a companion Senate Bill (SB 5265) that did not get out of Committee.  Since SHB 1240 passed it will go to the Senate for approval.  If passed it then hits the Governor's desk for signing.  Before the ink is dry, the first lawsuit will be filed, continuing a trend of legislation being passed, signed, then challenged in Court.
LOOK: Here is the richest town in each state
Just saying the names of these towns immediately conjures up images of grand mansions, luxury cars, and ritzy restaurants. Read on to see which town in your home state took the title of the richest location and which place had the highest median income in the country. Who knows—your hometown might even be on this list.