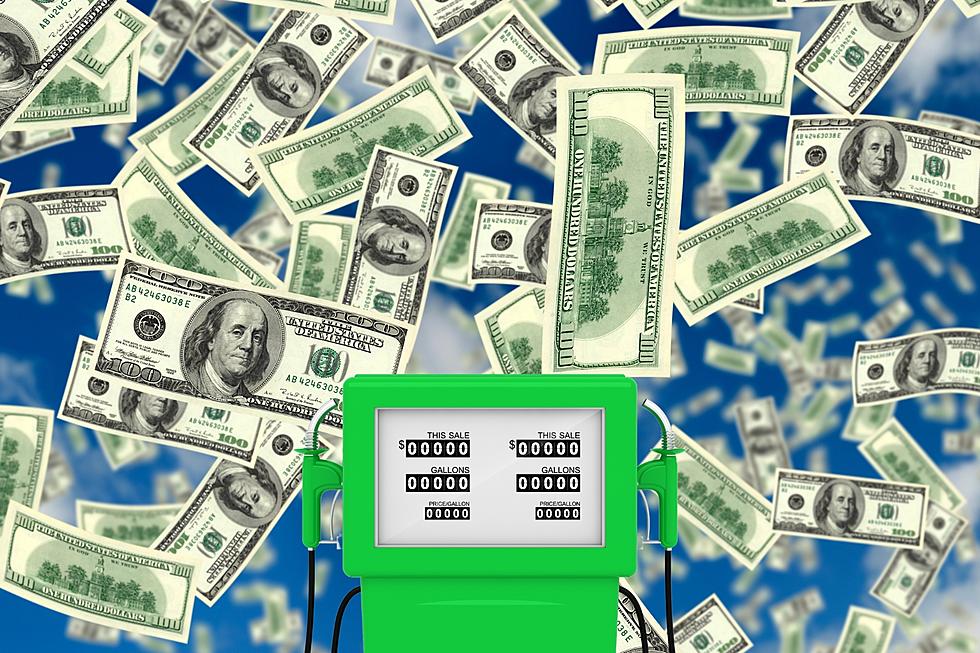 10 Ways to Stretch Your Gas Tank in Washington State
Canva
It's been a slow  and steady climb, but since the beginning of 2023, gas prices in Washington State are up 75 cents.  You really don't want to see where we sit against the National average...try $1.06 above...that according to AAA.
If you're trying to think of ways to stretch your full tank father.  Take a few minutes to read the following tips to help you max out your next fill up at an average of $4.40 in our part of the State as of this writing.
1.  Keep You Tires Properly Inflated
When your tires are not fully inflated it leads to more rolling resistance.  That builds friction with every mile you drive plus more drag, compliments of your less than full tires, equals more fuel consumption.
2.  Minimize the Junk in Your Trunk
Unnecessary extra weight in your car will cause you to burn through gas as well.  I own a rear wheel drive vehicle.  In the winter I'll drop in some bags of salt to help with traction, about 100 pounds or so.  That weight adds about 2 percent burn on my fuel tank.  When I don't need it in there, it's out.  Definitely minimize weight in your vehicle.
3. Drive With Your Air Conditioning on in the Summer.
It's human nature to want to drive with the windows down in beautiful weather.  Once you close in on 50 mph that feeling starts draining your gas tank.  The resistance created by the air on the vehicle burns more fuel than the AC will.  If it's not too hot, stick to the regular air flow of the vent.
4. Stay at a Good Cruising Speed
Too fast, or too slow for that matter, isn't kind to your gas tank.  There are plenty of opinions on what the optimal speed to gas consumption ratio is.  There are other factors like wind and road conditions that play a role as well.  In truth, it isn't one speed but a range that helps stretch your mpgs.  Right around 30 to 55 mph depending on the roadway.
5.  Be Easy On the Gas Pedal
Lower rpms equals better fuel consumption.  Revving your engine or quickly accelerating will go through more gas than gradually building to the speed you want to achieve.
6. That Goes For the Brakes Too...
How do brakes factor in to fuel consumption?  This is easy...when you slam on your brakes you're forced to accelerate.  That burns more fuel than slowly coming to a stop and slowly rebuilding speed.
7. Cruise Control is Your Friend
In an automatic vehicle cruise control will keep your speed constant and your rpms low, in turn stretching out fuel efficiency.  If you are driving a manual, you want to stay in the highest appropriate gear to keep those rpms as low as you can.
8. Plan Your Route
Know your turns and how you are going to take them.  Be as aware as you can of traffic lights and stops signs to minimize having to slam on your brakes or miss a turn and have to circle back around.  Planning your route with your navigation system can increase fuel economy by helping you avoid some of the other pitfalls on this list.
9. Prepare For Traffic
Traffic in the Tri-Cities is a tongue in cheek statement most of the time.  Driving in other areas of the State, or in neighboring States, isn't.  If you're going to hit I-5 at 4:30pm on a Wednesday, you're going to hit stop and go traffic and burn more gas.  Hitting busy roadways off peak if you can help it, like 10 am on Thursday, will help stretch those precious gallons.
10.  Minimize Idling
This one will sneak up on you.  Idling can waste more gas than you think.  Idling is anytime you come to a stop and wait.  Red light...stop sign...crosswalk...drive thru...those instances and more cause you to idle.  Idling can burn as much as 1/2 gallon of fuel per hour.
LOOK: See how much gasoline cost the year you started driving
To find out more about how has the price of gas changed throughout the years, Stacker ran the numbers on the cost of a gallon of gasoline for each of the last 84 years. Using
data from the Bureau of Labor Statistics
(released in April 2020), we analyzed the average price for a gallon of unleaded regular gasoline from 1976 to 2020 along with the Consumer Price Index (CPI) for unleaded regular gasoline from 1937 to 1976, including the absolute and inflation-adjusted prices for each year.
Read on to explore the cost of gas over time and rediscover just how much a gallon was when you first started driving.
Gallery Credit: Sophia Crisafulli