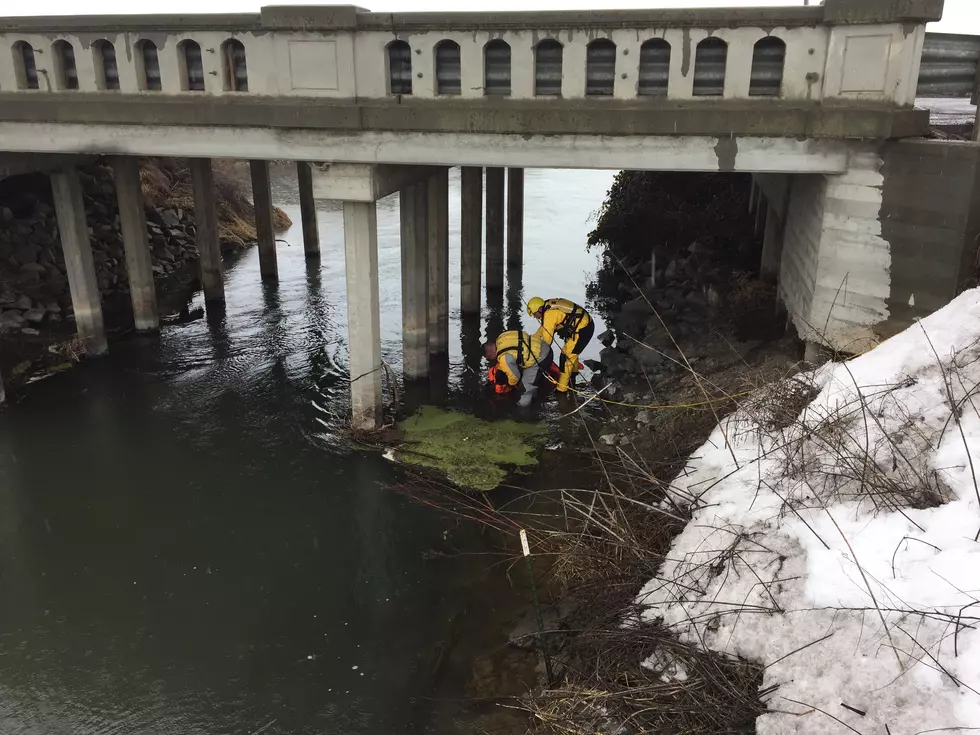 Body found in Yakima County water ditch
Courtesy: Yakima County Sheriff's Office
A woman's body was found by Washington State Department of Transportation workers conducting an annual bridge inspection.
Yakima County Sheriff's Office and Yakama Tribal Police Department were called to the scene Wednesday off Hwy 97 and the Marion Drain. It was determined that the body was best to be removed by the Yakima County Sheriff's Office Swift Water Team.
Deputies say after the body was recovered, she was handed over to the coroner. No identity information is yet known and her cause of death is also unknown.
If anyone has information you are asked to call deputies.