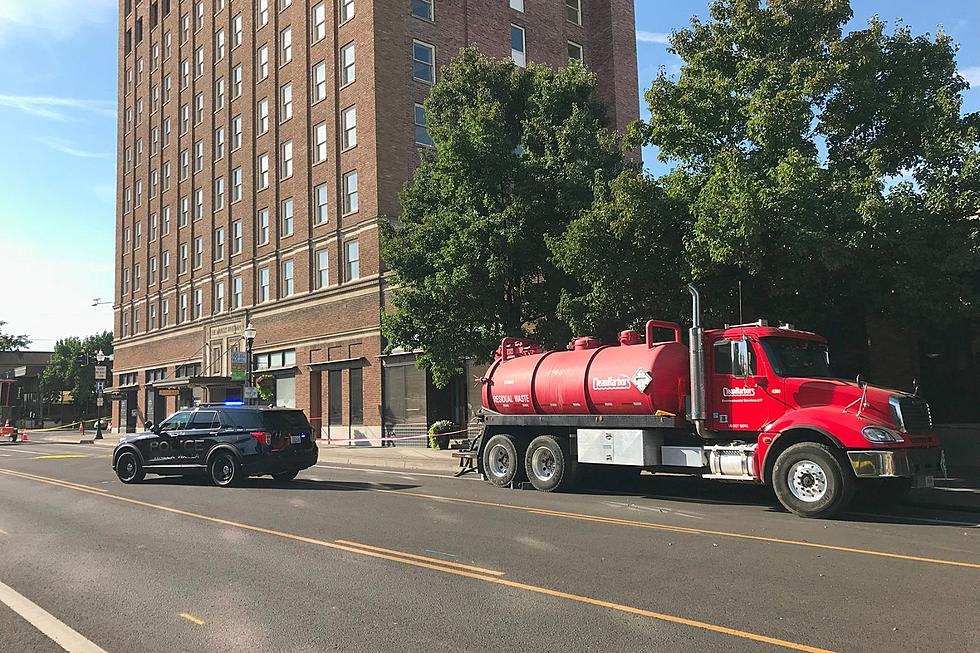 Walla Walla Gas Plume Updates
City of Walla Walla
CLEAN-UP CONTINUES IN WALLA WALLA AS THE SOURCE OF THE LEAKING GASOLINE REMAINS A BIT OF A MYSTERY
On Wednesday the Washington State Department of Ecology placed Red Tags which indicate a "Delivery Prohibition Notice" on the underground storage tank systems at the Chevron station located at 7 E. Rose St.
The city says that tightness testing was conducted that day by NW Tank on the pressurized lines and tanks for both the regular unleaded and premium unleaded tanks at this station. aw well as the Circle K station at 315 N. 2nd Ave. Preliminary results indicate that all lines and tanks passed the precision testing.
However, because of the on going gas plume issues in the localized area, the Department Ecology decided to require the Chevron station's tanks to be emptied within 24 hours (which they were). The owner of the Chevron station has been cooperative and has provided access to investigators throughout the investigation.
Meanwhile, the Walla Walla Fire Department has  handed control of the incident to the Department of Ecology as of Wednesday afternoon. Now that the source of contamination has been determined, Ecology will take the lead on further efforts and will share updates as available. WWFD will continue to provide support as needed.
WDOE CONTINUES THE FUEL PUMPING OPERATIONS
As of today (Friday), the Washington State Department of Ecology has continued to oversee the pumping operation from the sump in the building at 106 N. 2nd Ave., until extraction from the monitoring wells (or other means of source control) are implemented. As was reported late last week, three of the monitoring wells drilled around the Chevron station are being explored as possible candidates for this extraction.
According to the City of Walla Walla, approximately 20,000 gallons of gasoline/groundwater mixture has been recovered to date (an estimated 1,500 to 3,000 gallons of which is recovered gasoline). However, the City continues to emphasize that these numbers are only an estimate and will be revised in the future. Also, Clean Harbors continues to work to mobilize a frac tank-based treatment system that will filter out the contaminants from this mixture, prior to discharging clean water to Walla Walla's Wastewater Treatment Plant.
Staff at said Wastewater Treatment Plant have continued to monitor the wastewater system throughout the incident and have yet to observe any evidence of gasoline entering the system. Additionally, monitoring of Mill Creek continues to detect no evidence of contaminants entering the waterway.
45 Surprising Opening Act and Headliner Combinations
Sometimes opposites attract, other times they ruin the vibe.
Gallery Credit: Allison Rapp