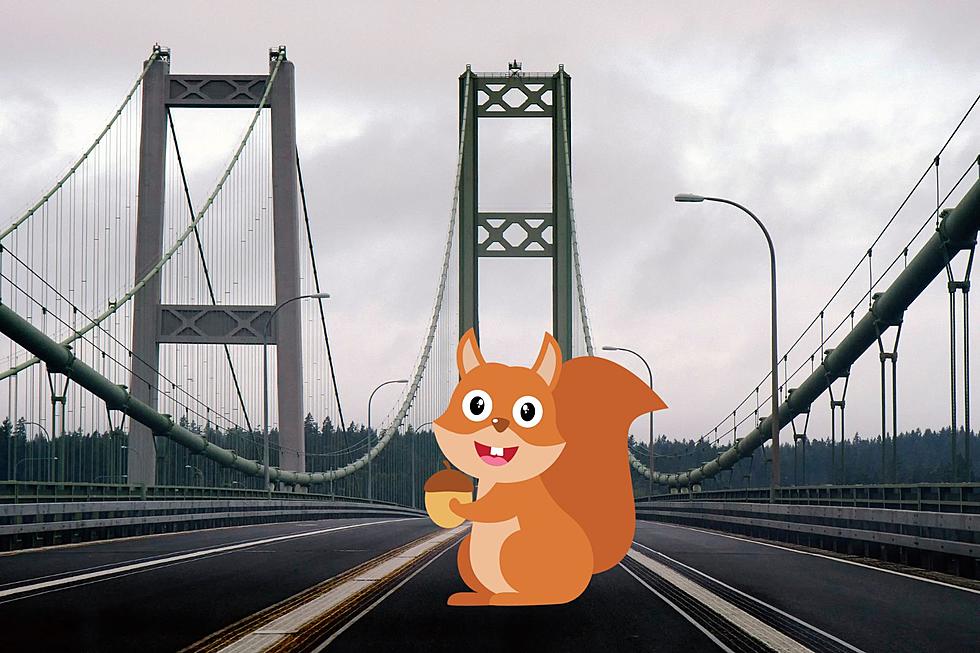 Have You Ever Crossed the Nutty Narrows Bridge in Washington?
canva.com/Getty Images
More than likely not, if you are reading this article... squirrel's can't read, ya see...
Washington state is home to all kinds of unique bridges. The Evergreen Point Floating Bridge (the longest floating bridge in the world), the Grays River Covered Bridge (the only covered bridge still  in use as a public highway in Washington), and of course, the once infamous Tacoma Narrows Bridge.
However, one bridge stands alone when compared to the rest; if not only for novelty sake.
The Nutty Narrows Bridge.
This "bridge" in Longview was constructed back in 1963 after residents grew tired of constantly running over hungry squirrels attempting to cross Olympia Way in search of delicious nuts to chew upon. Tenants at a nearby office building proposed the construction of the dedicated squirrel-way as early as 1960. The project received approval from the Longview City Council on February 28, 1963.
The 60' span's name is a nod to the Tacoma Narrows Bridge mentioned above. According to local lore, the name was the creation of a city councilwoman at the time.
In more recent times the bridge was relocated because of termite damaged suffered over time. It was placed just down the road from the initial location.
Interestingly, since that time, six more squirrel bridges have been erected across various locations within Longview by a group called the Sandbaggers.There also exists a squirrel bridge in Salem, OR.
The Nutty Narrows Bridge hangs 22 feet above street level, and is a 60 ft catenary bridge.  The deck of the bridge was fashioned with a flattened canvas fire hose, and at its center is a 10 ft superstructure that is designed to resemble a suspension bridge with several pieces of aluminum tubing (supposedly repurposed from a television antenna) forming its supports.
Finally, the ultimate crowning achievement for the Nutty Narrows Bridge came in 2014, when it was added to the National Register of Historic Places. A truly outstanding facet for a very unusual concept.