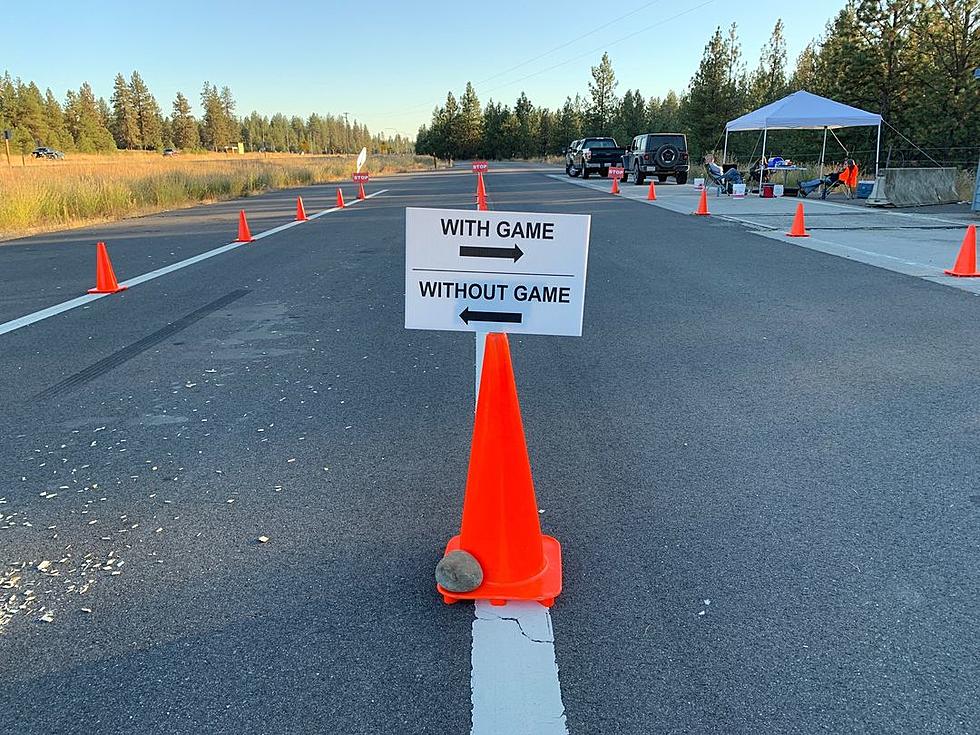 CWD Testing Station (Photo: WDFW)
Hunting season is underway in the area, and the Washington Department of Fish and Wildlife needs your help.
The agency is reminding hunters that if you harvest a deer or elk in Region 1, you are asked to have it tested free of charge for Chronic Wasting diseases. Region 1 includes nearby the counties of Walla Walla Columbia along with Asotin, Ferry, Garfield, Lincoln, Pend Oreille, Stevens, and Whitman counties; you are asked to have it tested for free for Chronic Wasting diseases. 
According to the Washington Department of Fish, Chronic wasting disease (CWD) is a fatal neurologic illness of cervids, which include deer, elk, moose, and caribou. CWD is caused by an infectious prion protein transmitted from animal to animal or through contaminated environments. They also explain that most animals with CWD appear normal until the end stages of the disease when they show signs of weight loss, lethargy, drooping ears, excessive salivation and urination, and loss of fear of people. There is no cure for CWD.
As of this past summer, CWD has not been detected in Washington but has been seen in 30 states and four Canadian Provinces. 
For more information and to find testing locations near you, click here.
Top 10 Most Popular Hunting Destinations In America
27/7 Wall St. ranked each state in order of how popular they are as a destination for hunters. Here are the Top 10.
Gallery Credit: Kyle Matthews