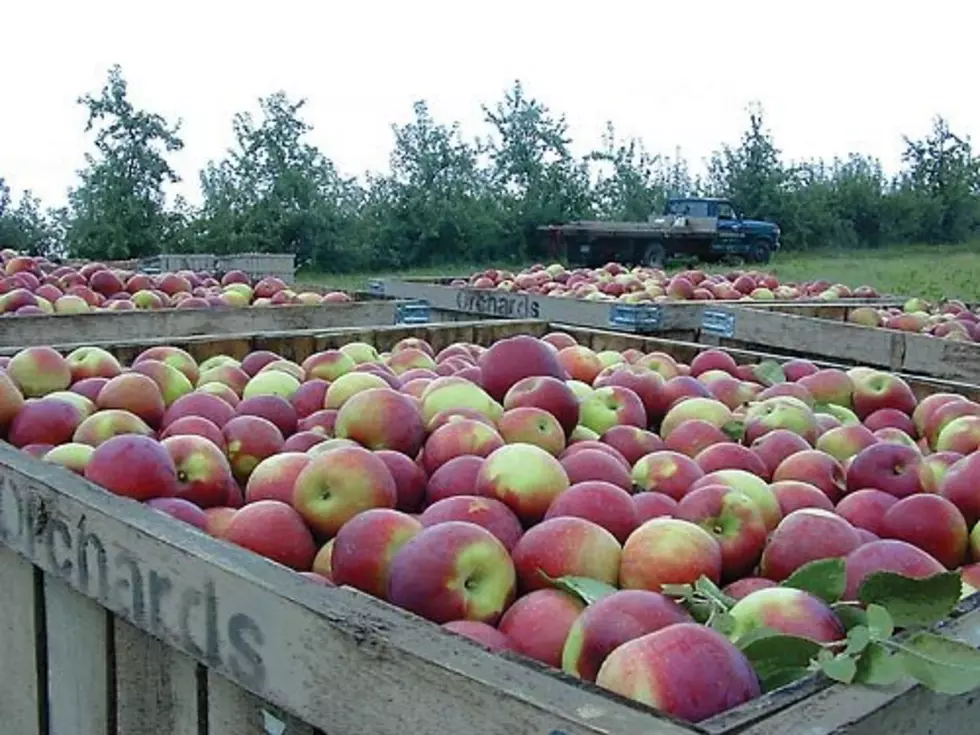 Washington Orchards Settles Half-Million Dollar Back Wage Lawsuit
TUMWATER, WA — The owners of two Yakima orchards have paid $500,000 in back wages and interest to more than 400 workers after a Washington State Department of Labor & Industries (L&I) investigation found the workers didn't receive what they earned for harvesting fruit.
The payment from Rene and Carmen Garcia settled a years-long lawsuit brought forward by the state Attorney General's Office. The couple owns G&G Orchards Inc. and RC Orchards LLC.
"Farmworkers do backbreaking work, and they deserve to be paid every dollar they earn," said Attorney General Bob Ferguson. "We will continue to stand up for farmworkers, and fight to ensure that all workers are paid every dollar they are owed, including interest on the wages they were denied."
"It is important to hold employers accountable for paying workers what they are owed," said L&I Director Joel Sacks. "Employers make a commitment to pay for a worker's time and labor, and this payment reflects a lot of hard work to make sure that promise was kept."
About the case
L&I's investigation found that workers weren't paid properly for the fruit they harvested between 2018-2021. Under the employment contract, the farm owners owed workers the higher of either the piece rate for fruit harvested or an hourly rate. Workers were also owed for time they spent on the job site waiting for machines to be repaired.
In 2021, the Office of the Attorney General filed a lawsuit in Yakima County Superior Court after the Garcias rebuffed extensive efforts to reach a settlement. The parties reached a resolution this spring after mediation.
Under the settlement, the Garcias must inform their other employees about the payment, and must not intimidate or retaliate against any current or former employees. L&I is also requiring them to:
Provide a detailed payroll report from 2022, as well as time sheets for packing, harvesting, and bus driving workers. The Garcias have already sent these to the agency, which is reviewing the records to determine whether those workers are owed any additional back wages.
Conduct self-audits, prepared by a third party, every six months through the end of 2024. They must submit a report to L&I showing compliance with the law.
Immediately change record-keeping practices so documents include all hours worked for all employees. This includes accurate pay statements to employees reflecting daily piece-rate earnings, and required meal and rest breaks.
The settlement includes funds for distributing pay to foreign workers, who can be difficult to locate. The Garcias provided known addresses and phone numbers for all employees from 2018-21. L&I will notify each worker under the settlement. Workers can also call 360-902-4920.
"We will make extensive efforts to contact the employees," Sacks said.
In 2020, the Garcias reached a settlement in a separate lawsuit filed by the Seattle-based Northwest Justice Project. The group filed for back wages on behalf of seven H-2A workers who eventually received $240,000 in wages and damages.
L&I investigates all wage-payment complaints it receives, as required by state law. Workers can file a complaint online or by calling 1-866-219-7321.
Source: Washington Department of Labor & Industries
5 Annoying Washington State Weed Types That'll Destroy Your Yard
Are you a homeowner in the state of Washington? Take a look at this guide to discover which types of weeds can wreak havoc on your yard and how to school them.