'Stone Cold' Steve Austin in Yakima! Where & Why Was He Here!?!
Photo by Frank Micelotta/Getty Images - Canva
We always knew that a huge chunk of the world's hop supply comes from our own valley, and apparently, WWE superstar, Hollywood actor, and all around amazing guy, 'Stone Cold' Steve Austin knows that too! While he was in the valley, he decided to stop off for some food at the 2nd Street Grill, and had quite a few fans when people realized, that THAT really was 'Stone Cold'!
Autumn Teegarden was outed by her father Brian on Facebook with the post "my daughter waited on this guy at 2nd Street Grill at lunchtime today!" along with a cropped picture of the inventor of the Stone Cold Stunner smirking and looking a little smaller than his pro-wrestling days, but still fit and powerful looking! Thankfully, Peter Schilperoort provided an UN-cropped photo.
I reached out to Autumn for the details (doesn't hurt that she's been my friend for years). She said how he and his assistant were some of the first customers for the lunch shift at 2nd Street Grill. Everyone was thinking that it was actually him, but no one wanted to go up and ask. Once it was confirmed that, that was indeed the 6-time WWE Heavy Weight champion, everyone started to "fan-girl".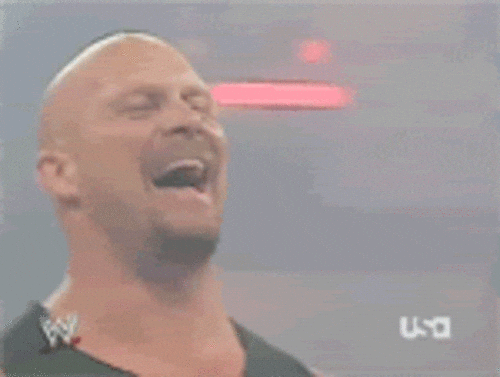 Giphy.com
He was in my section so I was honored to serve him. We were cracking jokes and just having a great time. He was honestly the coolest guy ever, super kind and funny!" - Autumn Teegarden
I asked why he was in town, wondering if he was filming an episode of his A&E show 'Stone Cold Takes On America' where he travels across the country, doing odd jobs and adventures he hasn't done yet. That does not appear to be the case, but anyone who knows Stone Cold, knows that he loves his beer, and that is why he was paying the valley a visit, "to pick up hops for his beer that he's making," according to Autumn.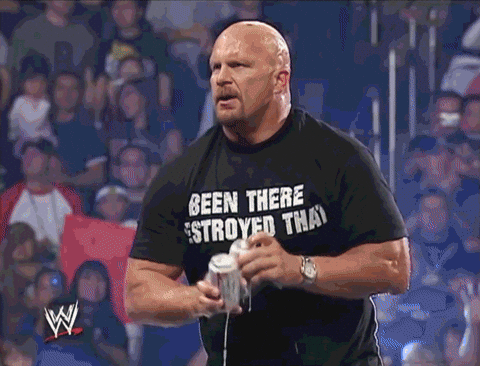 Giphy.com
If you're curious what he ate while dining at 2nd Street Grill... let's just say, according to Autumn, they loved their food and "were gushing over the jalapeño poppers."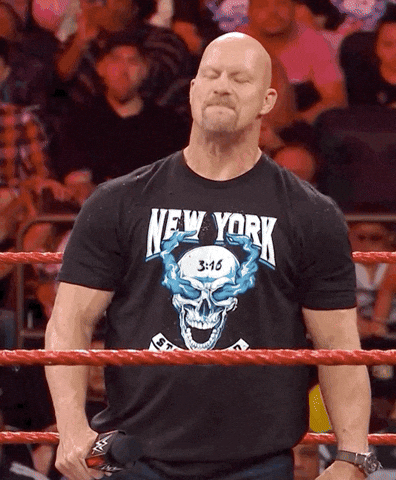 Giphy.com
8 Cool Times That Celebs Have Been Spotted in Yakima Valley
We get it, celebrities are just people like us; they eat and go to the bathroom just like anyone else...
When a famous entertainer or someone with notoriety comes to town, a lively spirit seems to fill the Yakima Valley air. Excitement gets kicked up a notch. When a celebrity makes time for a visit to the Yakima Valley it does feel kind of exciting, not going to lie.
Gallery Credit: Reesha Cosby
Happy Hour Yakima: The 10 Best Fun Bars on a Budget
Uncover happy hour in Yakima with 10 of the best happy hour Yakima spots for 2023. Save money on your drinks and food. It's a fun way to end your workday!
Gallery Credit: Reesha Cosby
Got a news tip? Email us here.
MORE TO READ: