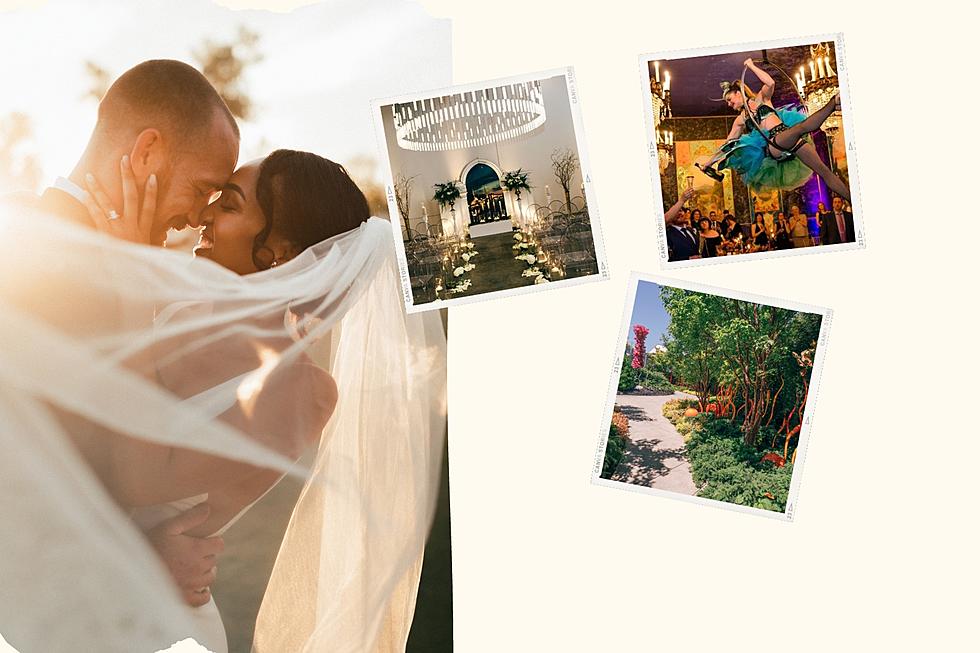 Want an Unforgettable Wedding in Seattle? Look at These Popular Venues
Canva/Canvas Event Space and The Ruins via Instagram/Chihuly Glass and Gardens via Google Maps
HOSTING A WEDDING VENUE IN A POPULAR, SOUGHT OUT PLACE?
If you are choosing a destination wedding and that destination is Seattle, do you know where to begin your venue search? Hosting a wedding in a popular sought after wedding venue can become a headache if you are not using a wedding planner, so I thought I'd help you out and suggest some places that are not only romantic and luxurious, but Instagrammable, too.
Here are 10 of the most popular wedding venues that locals in Seattle love for a romantic and luxurious wedding spot.
Que rico! I see why this place is on the most popular list. Your wedding will definitely be on the fancy and swanky side here.
Technically not a "Seattle" location but thousands of Seattleites choose this place as their wedding venue. Let me get real with you right now: Looking at the Instagram pics, this place is the most romantic and magical wedding venue I've ever seen. It even makes me wish I had someone to become married to, just so I could get married right here.

How romantic would it be to get married underneath the ocean? Well, you can get the next best (and popular) thing if you have your wedding at the aquarium in Seattle.
You've got to have a futuristic and somewhat steampunk way of thinking to host your wedding in this venue. You could get wild and ask all your wedding guests to come with their own flight goggles!
It's the WOW Factor for me! This place is the most unusual place I've ever seen for a wedding venue, and yet, the most intriguing!
A very popular and very expensive choice is for brides and grooms to get hitched here. This is one of the most expensive hotels in all of Seattle, so if you're wedding motto is "Go big or go home!", this is the venue for it!
To get married beside the Great Wheel is a very iconic and Seattle thing to do. Your wedding photos will always be in style, long after you've celebrated your umpteenth wedding anniversary!
Hosting your wedding in this venue is both glassy and très classy, and not classy with a 'K!' Ceremonies held here will definitely be considered on the opulent side of the wedding spectrum, and you can bet it will cost you (or your wealthy parents) a pretty penny.
This is a very untraditional yet very popular venue for weddings in Seattle. You can choose to host your wedding in the Outdoor Plaza, one of the wings of the Lobby, or one of several indoor Lounges.
If you're having an outdoor wedding in Seattle (that's right, it's not always raining there), then this venue will make for a romantic evening space to host your nuptials.
If having a wedding at a popular spot is your thing, any one of these 10 most popular wedding venues will keep your invited guests talking about the night for years to come. Your heart will be very happy with your venue choice. (Your wallet, on the other hand, may not feel so elated!)
Got a news tip? Email us here.
 POPULAR STORIES TRENDING NOW:
50 Most Popular Chain Restaurants in America
YouGov investigated the most popular dining brands in the country, and Stacker compiled the list to give readers context on the findings. Read on to look through America's vast and divergent variety of restaurants—maybe you'll even find a favorite or two.
Gallery Credit: Paul Feinstein
From coast to coast: The 20 best regional fast-food chains to try
From burgers to subs and even creamy milkshakes, these tasty fast-food chains, compiled by
Stacker
, are a must-try on your next road trip.
Gallery Credit: Kiersten Hickman