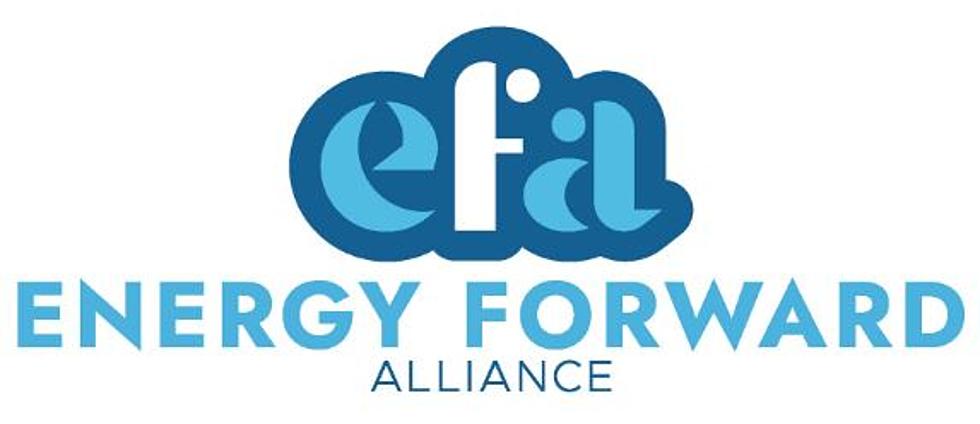 New Alliance Looks to Achieve Clean Energy Vision for Mid-Columbia
Energy Forward Alliance
The Tri-City Development Council (TRIDEC), which promotes local and incoming business interests to bring their business to the Tri-Cities, has announced the formation of the Energy Forward Alliance (EFA).
EFA will focus on the transition to a reliable and resilient clean energy future in the Mid-Columbia region.
"We want the citizens of the Tri Cities to have the tools, knowledge and education that they need to support our own transition to the clean energy future." Bob Schuetz, CEO of Energy Northwest, said. "We have so much here, a lot of people working on clean energy futures, yet outside the region, we're not really known for that."
Schuetz says the region has become a center of excellence for technologies such as those offered at Richland's Pacific Northwest National Laboratory, electricity generator Energy Northwest, nuclear fuel developer Framatome, and the only nuclear generating plant in the Pacific Northwest, the Columbia Generating Station.
Moving forward, Schuetz wants to coordinate the activities of programs such as the Mid-Columbia Energy Initiative and advertise their capabilities.
"So that's the first thing we'll do. The second piece of it will be at the individual business level. What are things that they can do to reduce their carbon footprint, short of some large infrastructure projects." Schuetz said.
Karl Dye is the president and CEO of TRIDEC. He looks forward to opportunities to get ahead of the regulatory environment and come up with business minded solutions that help create the jobs of the future for the Tri-Cities.
"From a business perspective, being a business organization, we realize in our state that the state has policies that are moving forward, that will have an impact on businesses regarding carbon reduction or carbon removal," Dye said. "We want to leverage our local assets, from technology to infrastructure to other needs, so that we come up with business directed solutions to reducing carbon and proactively try to lead with our community with very business positive solutions and lead from that perspective."
And with solid support from Washington State University-Tri-Cities and Columbia Basin College and their direction toward a clean energy future, Schuetz says the development of skilled trades along with economic development and expansion paves the way for other companies with other technologies to flourish in the region.
"A company called Atlas Agro has signed some initial paperwork to build a plant in the Tri Cities that will produce green fertilizer. Fertilizers typically today are made from petroleum products. They have a process to make it literally out of air. And so that's the type of thing we want. We want that innovation to happen." Schuetz said.
10 interesting facts about Washington State's Hanford Nuclear Site
Here are 10 interesting facts about the Hanford site in Washington State.