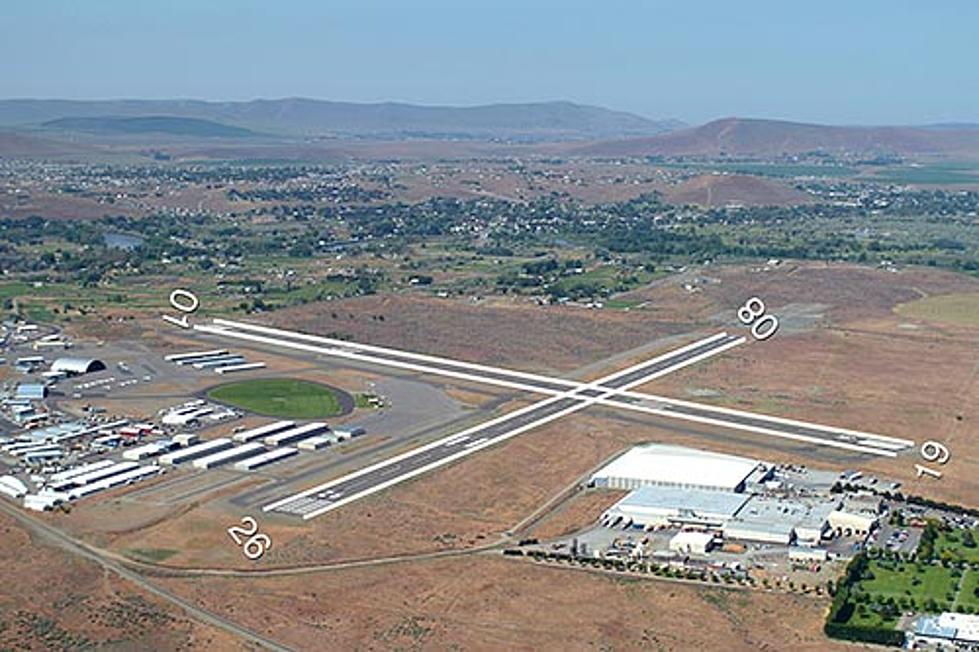 The Richland Airport Terminal Has a New Owner
Richland Airport (WSDOT)
The Future of the Richland Airport Terminal
The terminal building at the Richland Airport in the Tri-Cities has a new owner. 
The Port of Benton announced this week on their website that they will purchase the former terminal building at the Richland Airport Business Park. The Port aspires to use the 12,000 square-foot terminal structure to expand leasable space to house aviation-related businesses that would play a part in developing future growth of the airport. 
The Community Aviation Revitalization Board (CARB) approved the port for a 1.1 million dollar low-interest loan, allowing the Port of Benton to perform a purchase and sale agreement. Through the Washington Department of Transportation, the CARB loan program provides low-interest loans for public-use aviation industry projects for airports to be more self-sufficient. 
The Terminal Was Once Used as an Airline Passenger Terminal.
The terminal building at the Richland Airport was built in 1977 and was used as a commercial passenger terminal for several years. Since then, the terminal has housed rental car operations, office spaces, and a restaurant. 
Richland Airpoirt was Once Atomic Energy Field
Richland Airport, originally known as the Atomic Energy Field, was constructed in 1943 by the  United States Atomic Energy Commission for use near the Hanford site. In the early 1960s, the Port of Benton bought the airport and designated it for public aviation use. The airport has hosted several smaller commuter airlines, including Columbia Pacific Airlines. In 1978, Columbia Pacific Airlines made history when their plane crashed at Richland Airport, killing 17 souls. You can read that story here.