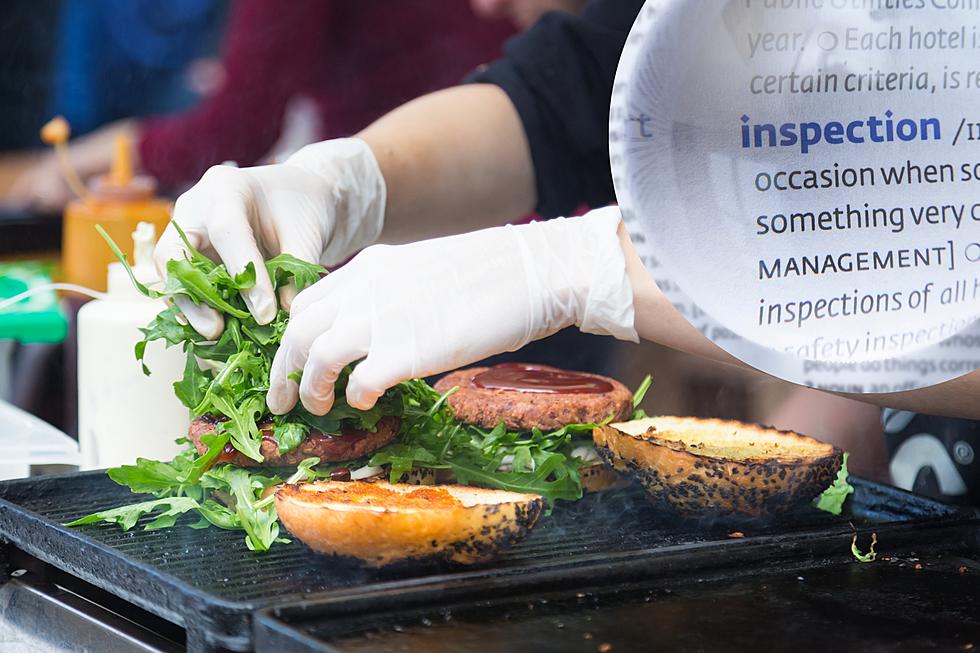 Restaurants That Failed Health Inspections in 2022
Canva
It is stressful being a restaurant owner or manager. One of the biggest stresses is worrying about the health inspector stopping by unannounced. Yikes! If your food business receives a failed health inspection, it can ruin your entire day, if not month! The good news is that it's not the end of the world. The business gets a follow-up inspection visit to allow businesses to correct any violations before the next visit. If the business gets things fixed up, they'll receive a glowing review in the next inspection. Out of the hundreds of food trucks, catering companies, convenience stores, groceries, drive-thrus, and dine-in places, 24 restaurants in Yakima County failed health inspections in 2022 according to the Yakima Health District's annual report.
Not only do you have to deal with stressing over health inspections, you also have to deal with customers who are "Karens".

WHAT DOES A HEALTH INSPECTOR ACTUALLY DO ON A VISIT?
In order to become an inspector, one must become trained to become an Environmental Health Specialist. They make sure a food business is compliant with the posted standards from the Health District. They require a business to ensure the cleanliness of all staff, sanitize food counters wherever food is being prepared, maintain appropriate temperatures for heating and cooling hot and cold prepared foods, provide adequate waste water and clean water on the premises, guarantee employees serving and preparing food have a food handler's permit and that the business has an up-to-date food vendor license(s) plus following any other restaurant health codes enforced by the Health District.
There are several types of inspections that the Yakima Health District performs:
ROUTINE INSPECTION:
"Surprise! It's me, open up and lemme see if you are doing what you're supposed to be doing!" - A Health Inspector, probably

FOLLOW UP INSPECTION:
"You messed up the first time, so we're giving you a second chance to get your act together." - A Health Inspector, probably
COMPLIANCE INSPECTION:
"Is y'all complying complying or not?" - A Sassy Health Inspector, probably.

MOBILE INSPECTION:
Is that food truck following the food safety protocol? The health inspector will find out real quick!

CATERING ROUTINE INSPECTION:
Making sure the restaurant is keeping up to date with local, state, and federal standards of cleanliness and proper food preparation and storage.

SURVEILLANCE INSPECTION:
Inspectors will take samples of the food being served. They will test it for bacterium and bacteria and also take bites of the food.

PRE-OPENING INSPECTION:
Once a restaurant passes this, they can finally open.
COMMISSARY INSPECTION:
This inspection includes ensuring the regulated standards for mobile restaurants are kept regarding restaurant supplies storage and any food prep that's being performed on site.
SITE INSPECTION:

FOOD-BORNE INSPECTION:

.
WHAT KINDS OF VIOLATIONS CAN YOU GET IN A RESTAURANT HEALTH INSPECTION?
Each restaurant inspected by the Yakima Health District could face up to two violations during the inspection:
I think it's safe to say if a restaurant gets a high-risk violation, the inspector was pretty disgusted with that restaurant's food handling standards.

Low risk violations are mainly those involving minor cleanliness issues, such as not properly sanitizing or storing ingredients and restaurant supplies.
All the 24 restaurants in Yakima County that failed health inspections in 2022 have since passed all of the Yakima Health District's follow up and compliance inspections, with the exception of one (view the list below).
Grinder's Espresso
903 VINTAGE VALLEY PKWY, ZILLAH, WA 98953
7-Eleven #2307-27470C
810 YAKIMA AVE E, YAKIMA, WA 98901
Many's Market
811 W. MEAD AVE W, YAKIMA, WA 98902
El Porton
905 VINTAGE VALLEY PKWY, #A, ZILLAH, WA 98953
Shari's Restaurant
1401 LAKESIDE CT, YAKIMA, WA 98902
Two Mountain Winery
2151 CHEYNE RD, ZILLAH, WA 98953
Harold's General Merchandise
4080 HARRAH RD, HARRAH, WA 98933
Tacos Junapety inside Rocky Mart Convenience Store
1003 NOB HILL BLVD W, YAKIMA, WA 98902
White House Cafe
3602 KERN RD, YAKIMA, WA 98902
Daniel's Kitchen
204 E. 3RD STREET AVE E, SELAH
Cool Mart
101 E 1ST STREET E, GRANGER, WA 98932
Taqueria El Escorpion
214 5th AVE S, YAKIMA, WA 98902
La Canasta Meat Market
802 1ST AVE., ZILLAH, WA 98953
East Valley Market
7208 POSTMA RD., YAKIMA, WA 98901
Fiesta Foods Grocery Store
2010 YAKIMA VALLEY HWY. B-1 # 7, SUNNYSIDE
Fiesta Foods Grocery Store
1008 E. NOB HILL BLVD, YAKIMA, WA 98901
China Wok
613 YAKIMA VALLEY HWY, SUNNYSIDE, WA 98944
Deja Brew
1323 S. 8TH STREET S, YAKIMA, WA 98901
Birchfield Manor
2018 BIRCHFIELD RD, YAKIMA, WA 98901
Cottage Mart
3602 TIETON DR, YAKIMA, WA 98902
Pho King Crab
1601 WASHINGTON AVE E, #104, UNION GAP, WA 98903
Tacos El Gordo
809 YAKIMA VALLEY HIGHWAY, SUNNYSIDE, WA 98944 (Failed twice, but passed the most recent routine inspection)
La Espiga de Oro Bakery
803 NOB HILL BLVD W, YAKIMA, WA 98902
Wheeler's Smoke & Gas
7453 SUNNYSIDE MABTON RD, MABTON, WA 98935 (Failed inspections three times)
PLEASE NOTE: In it's annual report for 2022, the Yakima Health District does not state what made each restaurant fail their routine, compliance, or follow up inspections, so we have no way of knowing if these places had a low or high risk violation.
Got a news tip? Email us here.
TRENDING STORIES:
LOOK: Here's where people in every state are moving to most
LOOK: Baby names that are illegal around the world
Stacker
scoured hundreds of baby name databases and news releases to curate a list of baby names that are illegal somewhere in the world, along with explanations for why they're banned.