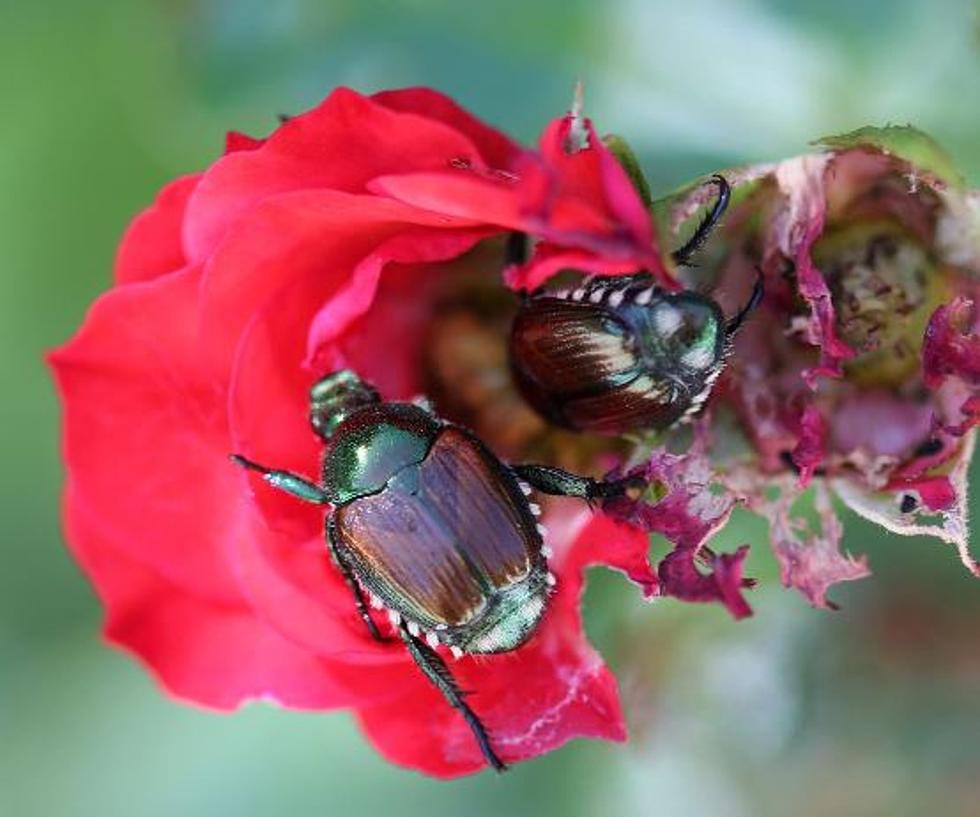 Japanese Beetle Rears Ugly Green Head in Franklin County
WSDA
Franklin and Benton Counties and the Washington State Department of Agriculture (WSDA) want you to be on the lookout for the Japanese Beetle.
Pam Loa with Franklin County's Horticulture Pest and Disease Board went before the County Commission today (7/18) during public comment to inform the community that the invasive and destructive pest has been detected.
"We started trapping, and last week, we determined and caught a Japanese Beetle in the city of Pasco and alerted WSDA," Loa said. "If there is another beetle detected, it will start the conversation of a quarantine, unfortunately."
The Japanese Beetle takes flight during the summer months. It has a distinct green head and thorax with small tufts of short white hair around the abdomen.
They feed on corn leaves but are particularly attracted to silks. They also attack foliage, flowers and fruits. Japanese beetle grubs feed on grass roots, damaging lawns and pastures.
Loa wants growers to be aware.
"What you can do is reach out to the WSDA and they can set up improvement plans and treatment plans," Loa added. "If you have any questions, WSDA is taking the lead, but you can contact us (Franklin County)."
It was about this time last year when the WSDA warned of Japanese beetle sightings after one was caught in Richland and another near Grandview. The first beetles in Washington were detected three years ago in Sunnyside.
If the decision is made to establish quarantine zones, certain rules and guidelines would go into effect.
"A quarantine imposes a restriction of movement of material outside of the quarantine area," Loa said. "Yard waste outside the quarantine zone is restricted."
For more information about the Japanese Beetle and how to report it, we've set up a link to the WSDA.
Plants That Deter Mosquitoes and Other Bugs