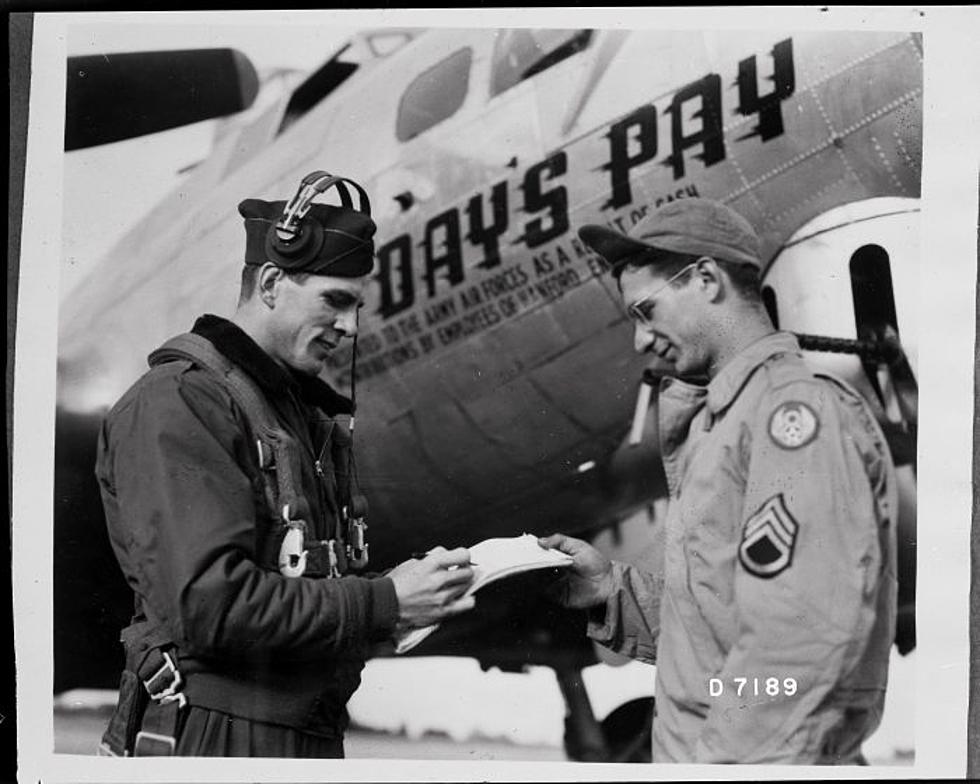 A Day's Pay: The Famed B-17 Bomber Lives on in Latest Documentary
Photographs courtesy the Hanford History Project at WSU Tri-Cities
Fighting the War Overseas and in the Tri-Cities
As World War Two (WWII) waged on overseas, workers locally at Hanford wondered how they could help.
A Bomber is Born
A worker at the plant had come up with the idea for workers to donate money for a warplane to be built, and the United States Army had advised that the money go to constructing the famed B-17 Flying Fortress. Over a month, the payroll office collected a day's pay for around 51,000 employees to finance the aircraft. All the employees who contributed to the cause got a "stock certificate" for their "share" in the B-17 Bomber. After a naming contest was conducted, employees decided to name the bomber "A Day's Pay."
The Bomber Flew Several Missions into Nazi Germany
The bomber was dedicated in July of 1944 and departed soon after for Europe. The B-17 bomber would fly many WWII missions into Nazi Germany, taking out critical refineries and weapons depots.
A Day's Pay is Featured in the Latest Documentary: Day's Pay - The People's Plane
The plane returned to the United States in 1945 and was later scrapped. However, the famous bomber lives on with a new documentary released last week.
The B-17 Bomber Lives on in Richland
The B-17 also lives on in the community, as it is seen on the badges of the Richland Police Department and with the Richland High School Bombers.
WWII Classic Airplanes at the Nampa Municipal Airport
Gallery Credit: Parker Kane