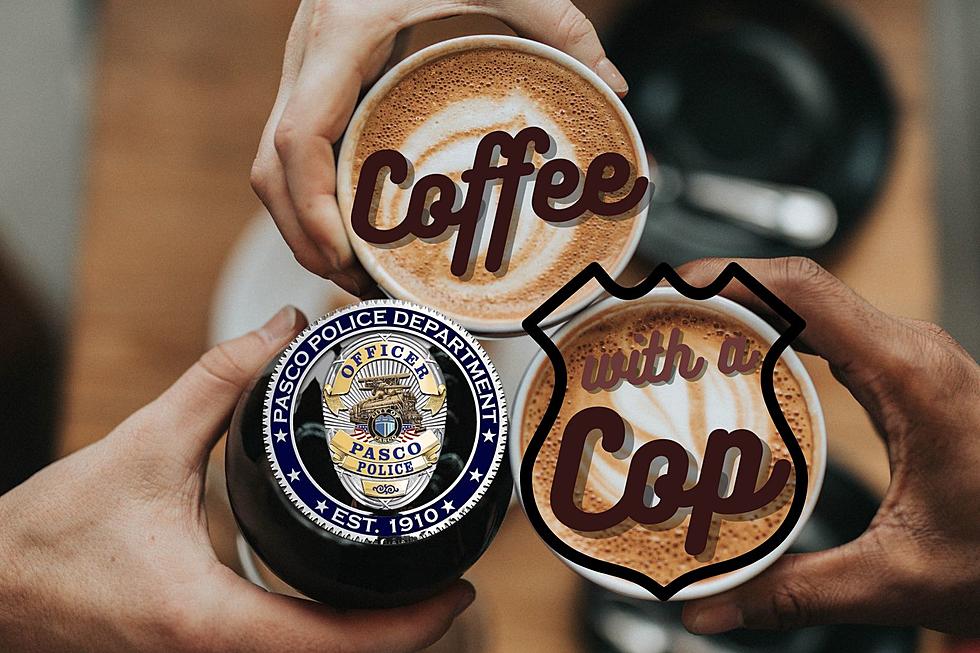 Coffee with a Cop This Wednesday: Get to Know Your Pasco Police
Canva-Getty
Tomorrow is a great day to come ask questions and get to know your local Pasco Police officers, especially if that idea scares you.
Coffee with a Cop in Tri-Cities
It is time once again for "Coffee with a Cop" in Pasco, Washington. These events have grown to all 50 states since they were first created in 2011, with over 15,000 events in 5 different languages. The goal was to create a comfortable atmosphere where community members and police officers could come together and meet face-to-face and talk about any questions the community might have.
"It goes back to the old fashion way of doing policing"
In an interview on the United States Department of Justice Cops website, Chief Cam Sanchez of the Santa Barbara Police Department explains how the idea was started back in 2011. He says "It goes back to the old fashion way of doing policing; getting out of the car and actually conversing with people and not waiting for them to call us in an emergency…it [Coffee with a Cop] is really successful because the community is coming out."
When was the Last Time You Spoke to Your Local Police?
Most of the time when a community has contact with the police, it is during a stressful or life-threatening situation. There is no better way to communicate than face-to-face and that is why these events in a comfortable relaxed environment are so important to building trust. If you have any questions or concerns about things in your Pasco neighborhood and have never talked to a local police officer, this is the perfect place for you to do that. Sometimes these conversations can be tense and difficult but that is exactly what these events are designed for.
Come meet some of your Pasco Police Officers this Wednesday, July 12, 2023, at the Coffee Crush on Chapel Hill Boulevard in Pasco. The event starts at 3:30 pm and usually runs for a couple of hours. "Building bridges, one cup of coffee at a time."
6 Things to Remember if Your Vehicle Catches Fire