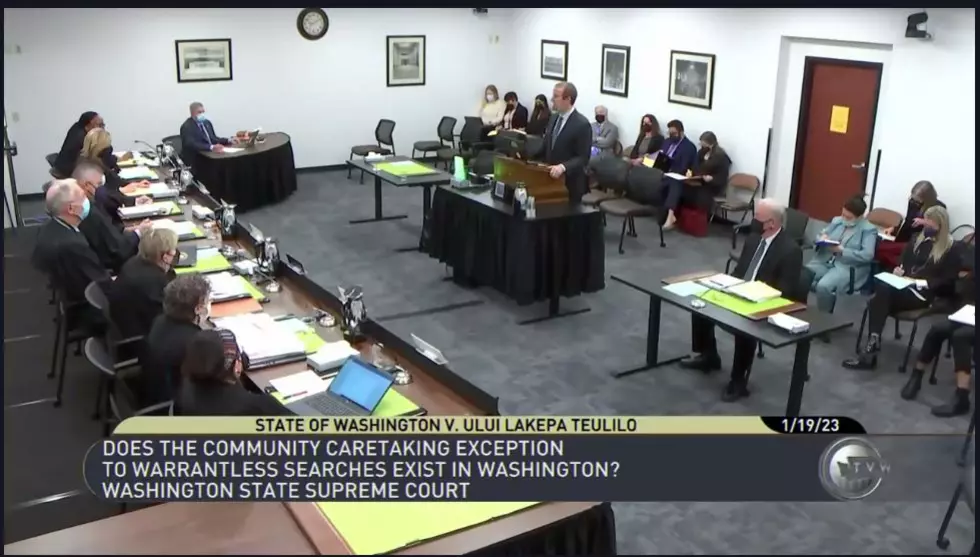 Pretrial Arguments in Douglas County Murder Case
Source: TVW
The Washington State Supreme Court is expected to make a decision on whether an illegal search was performed in a three-year-old Douglas County murder case.
The high court heard arguments Thursday from the county prosecutor and the attorney for Ului Teulilo.
The 72-year-old Rock Island man is accused of shooting and killing his wife in 2018.
Teulilo's attorney Richard Gilliland argued that the responding deputy should have obtained a search warrant or homeowner permission before entering the suspect's home.
"So he knocks. He makes phone calls, hears nothing. He opens the door, see nothing wrong," Gilliland said. "Then goes in further and multiple things occurring in that time period, and he looks in and sees nothing is wrong."
Douglas County Prosecutor Gordon Edgar argued a warrant isn't needed if the responding deputy believes a person is in danger.
After the high court rules on the illegal search, the case is expected to return to Douglas County for trial.