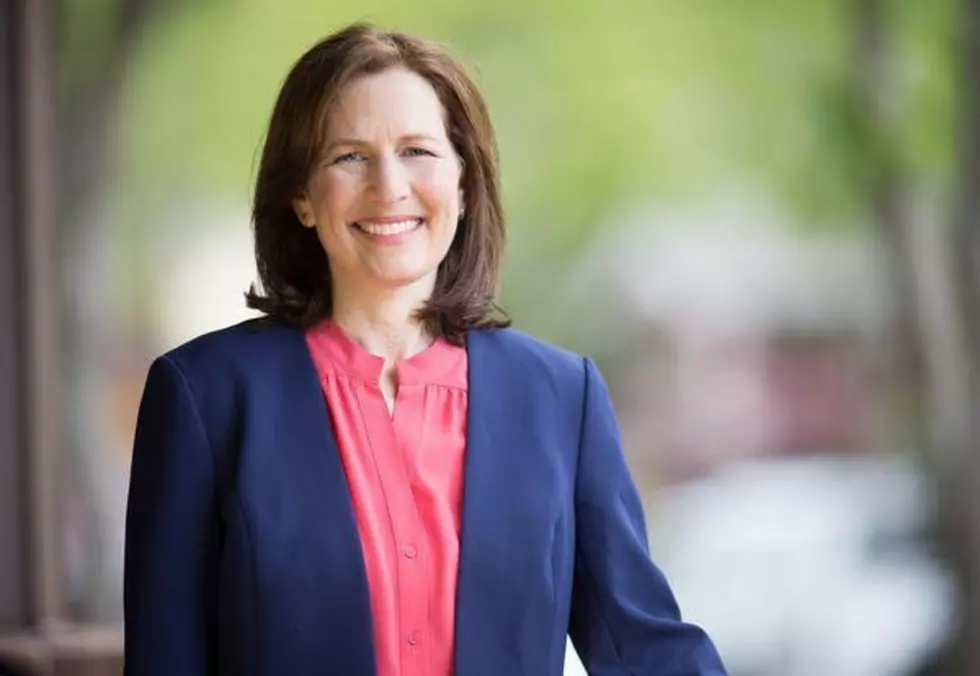 Schrier Slams House VA Funding Bill Prior To Wenatchee Appearance
Courtesy Wenatcheeschools.org
Democratic Congresswoman Kim Schrier wants changes to a bill passed by the House that provides funding for veterans. 
Schrier was in Wenatchee for a Veterans Town Hall Wednesday, when she told KPQ the bill contains new language that she finds unreasonable. 
"This time it was full of culture warrior topics," said Schrier. "And in addition, it cut funding to VA and military, funding where the top line was already agreed to in the debt ceiling agreement." 
The Republican backed bill bans gender-affirming care, abortion access and training programs to encourage diversity and inclusion. 
Schrier thinks the Senate will pass a veteran's bill without those provisions that will eventually be accepted by the House. 
"(It has) some really intolerable elements that I am hoping will be fixed in the Senate version of the bill," Shrier said. "And I will be thrilled to pass it when that comes back to us." 
The bill passed the House on party lines last week but has little chance of approval in the Democratically controlled Senate. 
The $317.4 billion Military Construction-VA bill, usually considered the least controversial of spending measures, passed on a 219-211 vote. Democrats marched in lockstep against the bill and were joined by two Republicans who voted "no", Ken Buck of Colorado and Tim Burchett of Tennessee. 
Schrier took part in the Wenatchee Veterans Town Hall, which was hosted by Governor Inslee's Veterans Affairs Advisory Committee. The gathering took place at American Legion Post 10, where Shrier highlighted efforts to help veterans exposed to toxic exposures. 
Schrier also commented for KPQ on whether former President Trump, who this week was indicted for a third time on criminal charges, should serve jail time in convicted. "That's for the justice system and for the jurors and judges to figure out. Nobody's above the law. If other people are getting consequences for the same behavior, I don't see why it would be different." 
Almost all Republicans support Trump against the charges he that he held on to classified documents and tried to overturn the 2020 election. 
Republicans particularly argue that this week's charges on efforts to overturn the election is evidence of a partisan justice system. 
They say the indictment was an attempt to unfairly defame Trump and distract from the ongoing legal troubles of President Joe Biden's son Hunter.