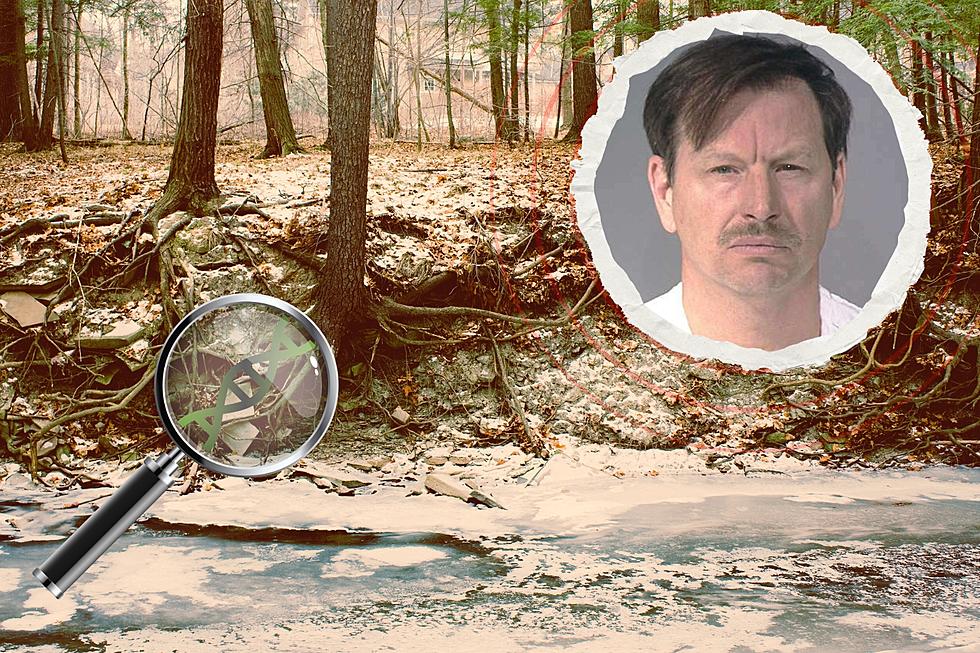 How Washington's Horrific Green River Killer Was Caught Years Later
King County Sheriff's Office / Canva-Getty
What Clues Finally Took Down Washington's Green River Killer In 2001?
It took over 20 years to capture one of Washington State's most notorious serial killers.

The most heinous of murders were committed by a man named Gary Ridgway and took over 20 years to capture thanks to new technology that previously wasn't available in 1982.
The first body found in what would come to be known as the Green River murders was discovered on July 15, 1982, by two teenage boys who were fly-fishing near Seattle. The body was that of 16-year-old Wendy Coffield, and she would be the first of many victims found in what would become one of the largest and most protracted homicide investigations in U.S. history.
What Area Of Seattle And Tacoma Did The Green River Killer Operate?
Over the next two decades, the bodies of dozens of young women turned up in wooded areas around Seattle and Tacoma. The majority were prostitutes or runaways who had become involved in drugs and violence. Many of them had gone missing from an area along Pacific Highway South that came to be known as "the strip."
In 1984, the case took on greater urgency when another 16-year-old girl, Debra Estes, went missing after last being seen hitchhiking along Pacific Highway South. Her body was found a few weeks later near the Green River—hence the name given to the investigation by police and media alike.
By 1985, there were so many bodies turning up that King County established a task force specifically devoted to solving the murders.
Over the next 16 years, the task force would grow to include more than 50 detectives working full-time on the case. They followed up on more than 30,000 tips and interviewed more than 1,300 suspects but still failed to make any headway in identifying a suspect or suspects.
What Clues Finally Lead To The Arrest Of The Green River Killer?
Finally, in 2001, advances in DNA technology led investigators to Gary Ridgway. A sample of his DNA matched evidence found on four of his victims: Marcia Chapman, Opal Mills, Cynthia Hinds, and Carol Christensen. Recently, some experts have claimed that this evidence was missed or overlooked and could have been found during Ridgway's active spree.
When confronted with this evidence, Ridgway agreed to cooperate with investigators and led them to the remains of several more victims. In 2003 he pleaded guilty to 48 counts of aggravated first-degree murder as part of a plea deal that spared him execution in exchange for his cooperation with authorities.
In 2021, victim Wendy Stephens, was identified by King County. Authorities believe that this is his youngest victim, killed when she was only 14 years old. Wendy was a "Jane Doe" until scientists were able to positively identify her based on DNA technologies and databases.
To this day, investigators believe that there may be more victims who have not been found or identified. However, given Ridgway's extensive cooperation with authorities during the investigation—including leading them to several previously undiscovered bodies—it is unlikely that any more will be found at this point.
The 12 Deadliest Serial Killers in Washington State's Bloody History
Every state is known for something. Florida has swamps and beautiful weather, Iowa has wrestling and corn, New York has Manhattan and Brooklyn-style pizza, Maryland has crabcakes. Washington has apples, wine, IPAs, and serial killers. This article is not meant to glorify these evil people in any way, just shed some light on a bizarre Washington truth. From Bundy to the Green River Killer, these are twelve of the deadliest killers in Washington state history.
Gallery Credit: Pete Christensen
Missing Persons in Washington State
The gallery of persons currently listed as missing on the
MUPU
list in Washington State. Each picture contains the missing person's name, when they went missing, and which law enforcement agency to contact if you know something that could help.
Gallery Credit: Brian Stephenson