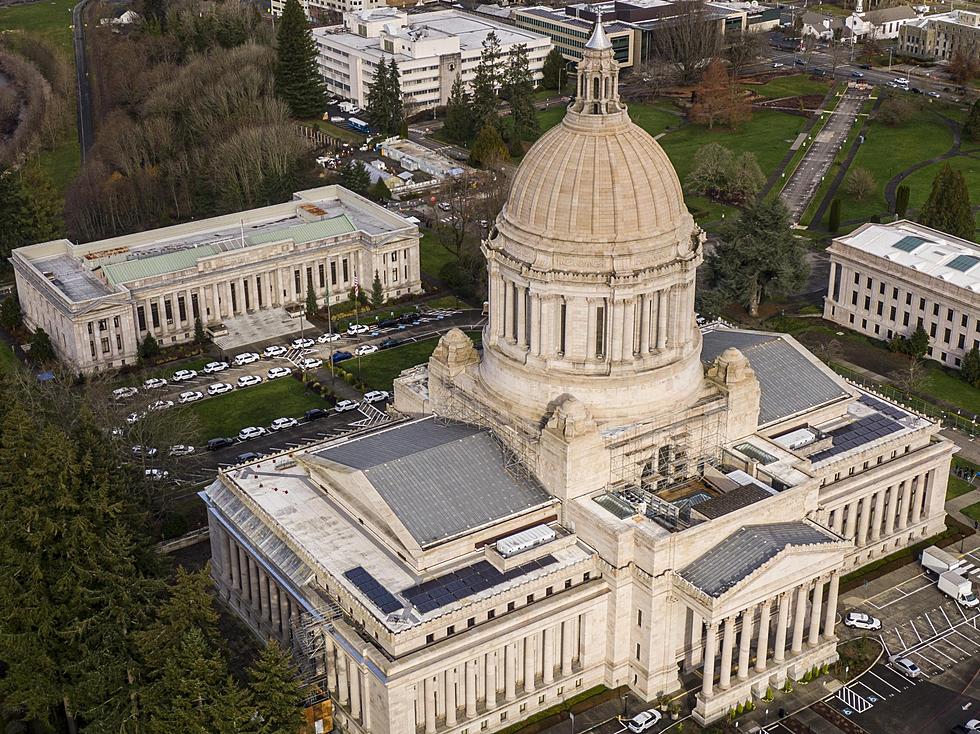 Bill to Reduce Wildfire Risk Through Utilities Passes WA House
Washington State Capitol, Olympia, WA/ Getty Images
A bill aimed at reducing the risk of wildfires through electric utility planning and management practices has been passed by the Washington House.
HB 1032 was introduced by 13th District Rep. Tom Dent (R) of Moses Lake, who says it would target several ways to mitigate the risk of wildfires near utility lines in the state.
"Anywhere they run power lines, wires, or anything electrical that could spark and start a fire - this bill puts allows utilities to put together a plan so that they can be ready for fire. It also includes vegetation management by planning some vegetation as fire resistant."
Dent adds the legislation was inspired by a recent catastrophic wildfire in California and has been in the works for several sessions.
"This bill kind of stems from the fire down in Paradise, California two or three years ago that burned up so many communities. We've found that the electric utility companies really worked with me a lot to make it happen. The bill actually started last year when someone else from the Senate introduced it, but that senator asked me to take it and run with it this year and start over. It's headed for the Senate now and I think we've done well with it."
HB 1032 has been referred to the Senate's Environment, Energy & Technology Committee and is scheduled to have its first reading next Tuesday.