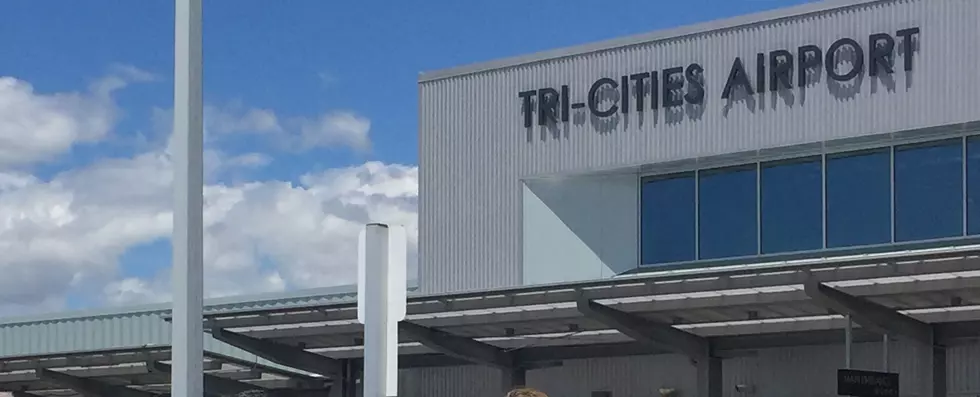 Airport to Get $416-Thousand in Development Funds
File Photo
(Pasco, WA) -- The Washington State Department of Commerce has awarded the Port of Pasco a $416,000 grant to help begin the master planning process to develop 260 acres at the Tri-Cities Airport in Pasco. PSC was one of six public entities to get the money from the agency in a pilot grant program. the goal being to increase the number of so-called project ready industrial sites in Washington State. According to the Port, the money will help with the planning needed to turn the 460 acres into an aerospace and advanced manufacturing center.
The Grant Money Essentially Kick Starts the Process
The money offers the future development of the Aerospace Innovation & Manufacturing Center a chance to accelerate, with the benefit; attracting high-wage jobs by luring advanced manufacturing employers. The employers would ideally be in the aerospace industry.  The Port will provide $80,000 in local grant matching funds. There is a time limit here, as state grant funds must be spent by June 30, 2023.
"The Tri-Cities has a long history of successfully attracting an impressive roster of employers from the food processing and energy sectors. We believe the Tri-Cities Airport is the perfect location to welcome a fast-growing industry with a long legacy in Washington," said Executive Director Randy Hayden. "Modern aerospace companies are developing impressive new technologies, designing and assembling futuristic flight vehicles for civil, commercial, and military markets. The right projects will be very successful in Pasco."
The hope is that next generation aviation projects will be engineered and built in Pasco. Officials are looking at electric and hydrogen-powered aircraft, private space exploration, vertical take-off and landing vehicles, autonomous flight systems, and un-crewed aerial vehicles.
PICTURES: See Inside 'Yellowstone' Star Cole Hauser's Spectacular California Ranch
Cole Hauser doesn't just play a rancher on Yellowstone, he's lived that life off-screen, too. The actor's 5-bedroom-6-bathroom, 5,402-square-foot rural home on a very private, double-gated three-acre parcel of land includes the lavish 4-bedroom, 4-bathroom main residence, as well as a guest house and a separate studio apartment. The main house runs completely on solar power and comes with a 3-car garage, with easy transitions between indoor and outdoor living spaces, and the exterior of the property includes a pool area and a hot tub, as well as fenced-in horse corrals.
Gallery Credit: Sterling Whitaker
LOOK: The biggest scams today and how you can protect yourself from them