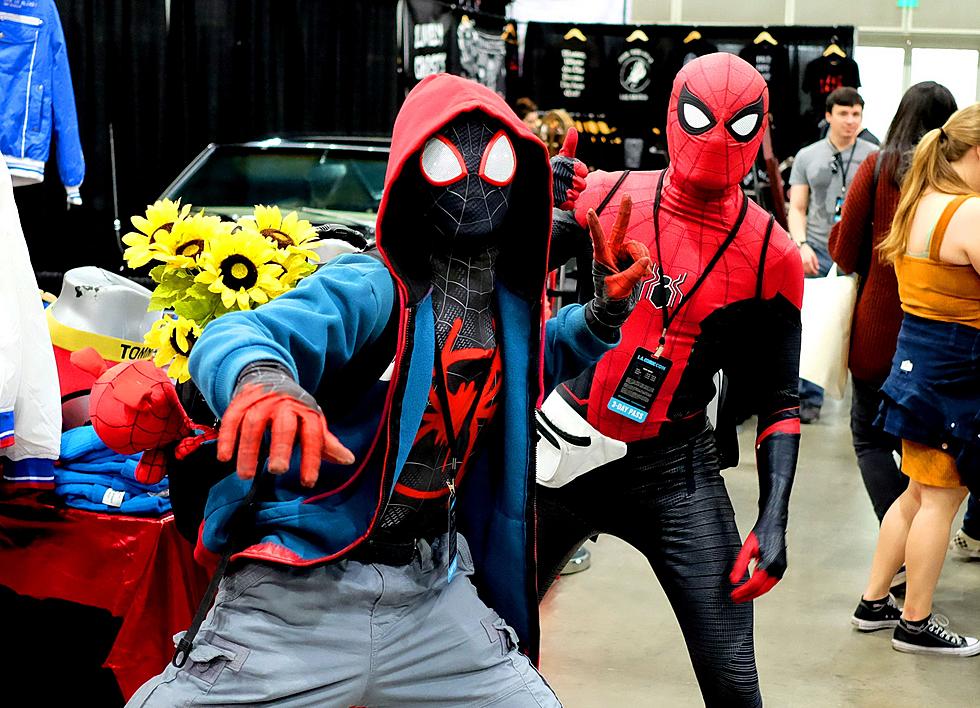 Beam Me Up! Washington State Summer Con Is Coming!
Getty Images
I've said it once and I'll say it again, it's a great time to be a nerd! To have geeky interests! To let our pocket protectors display proudly and let our dweeb freak flag fly! No more hiding the comic books, or the star trek/wars movies. The community at large celebrates with us! Thank you nerd culture, for pulling out the wedgies and standing tall! Now get back in line because the next convention is coming up sooner than you think!
The Northwest is filled with great comic cons throughout the whole year, Emerald City, RadCon, Sakura-Con, GeekGirlCon, Gritt City Comic Show, and of course, Washington State Summer Con to name a few.
Mark your calendars for June 23rd through the 25th and make plans to head to beautiful Puyallup and visit the Washington State Fair and Events Center. This all ages comic convention gives you 3 days to bathe in pop culture! Whether you want to go for a single day, or all 3, you have the options! Click Here for the ticket info!
"Washington State Summer Con is a convention where we get to celebrate each of our unique passions and fandoms that bring us joy."
- WaSummerCon.com
With these type of conventions, you can expect to see a plethora of creators, writers and artists from the world of pop culture. Whether it's comics, cartoons, television or movies! It's a great place to meet and greet the creators of the stuff we love!
Washington State Summer Con also does a great job bringing in the celebrities from the world of pop culture, and this year, it's a cavalcade of sci-fi greatness! Actors from Star Trek the Next Generation/Picard, Dr. Who, Star Wars/The Mandalorean, WWE Superstars, Firefly, The Flash, Daredevil, Save By The Bell, Avatar The Last Airbender, Trigun, Batman The Animated Series, Hook and more! Check out the the 2023 Guests section for the full line-up to find out who will be there and which days!
The Best Comic Book Shops In Washington
The Weirdest Marvel Comics Ever Published
Of all the thousands of comics published by Marvel, these are far and away the strangest.
The Worst Marvel Comics Ever
Don't expect to ever see these comics turned into MCU movies, that's for sure...
Got a news tip? Email us here.
TRENDING NOW: