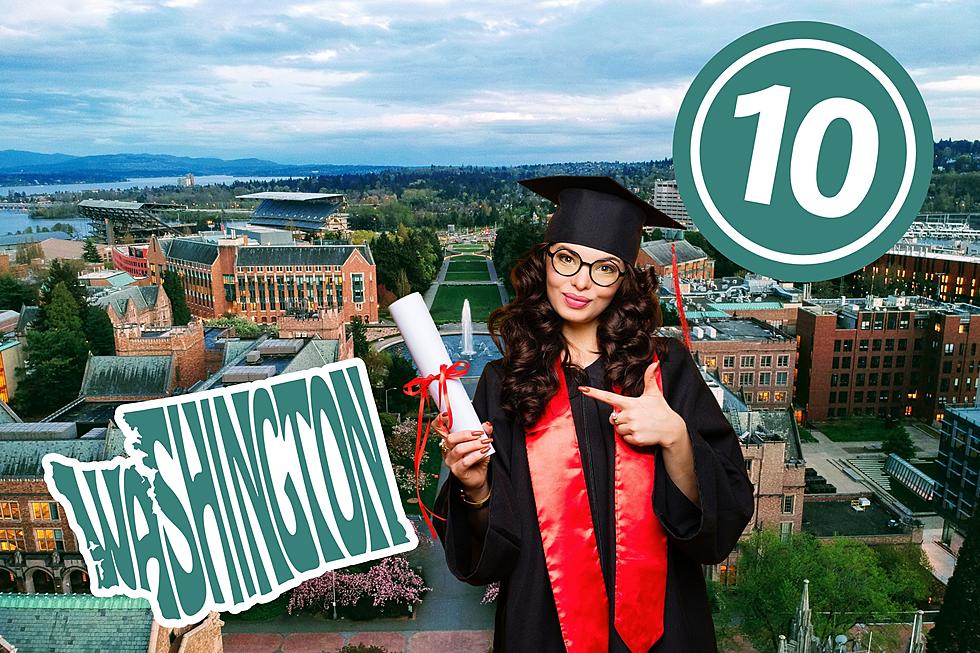 Guide: New Survey Ranks the Best 10 Colleges in Washington State
canva
What Are Some Of The Best Colleges In Washington State?
If you are a high school senior, you are already thinking about college, and some of the best colleges for 2024 in Washington State have now been ranked.

Here Are 10 Of The Best Colleges In Washington State
Some students will already have a preference because of their parents but some students might be exploring colleges for the very first time and it can be a daunting task.
Luckily our friends at Wallethub.com have done some of the work for you.
WalletHub.com compared over 800 higher-education institutions in the U.S. based on 30 key measures grouped into seven categories, such as Student Selectivity, Cost and financing, and Career Outcomes.
The data set ranges from student-faculty ratio to graduation rate to post-attendance median salary and here's what they found out:
Top 3 Colleges & Universities in Washington
Looking for the best college to attend in Washington state? Find out which universities are ranked highest among students and alumni with this comprehensive guide.
Gallery Credit: Rik Mikals
Top 10 Colleges & Universities in Washington
| | | |
| --- | --- | --- |
| 1. Whitman College | | 6. University of Puget Sound |
| 2. University of Washington-Seattle Campus | | 7. Whitworth University |
| 3. Gonzaga University | | 8. Seattle Pacific University |
| 4. Pacific Lutheran University | | 9. Northwest University |
| 5. Seattle University | | 10. Western Washington University |
As you can see, there are several great colleges and universities to explore in Washington State, hopefully, this guide from Wallethub is a good start. You can read more about Washington State's best 10 colleges here.
List: 2023's 10 Best & Worst Washington State Cities to Drive in
A new survey for 2023 reveals the Best and Worst Washington State cities to drive in.
Gallery Credit: Rik Mikals
39 Yummy Restaurants Guy Fieri Has Visited In Washington State
Here's a spotlight on all the places Guy Fieri on his show Diners, Drive-Ins, and Dives in the Tri-Cities area.
Gallery Credit: Rik Mikals