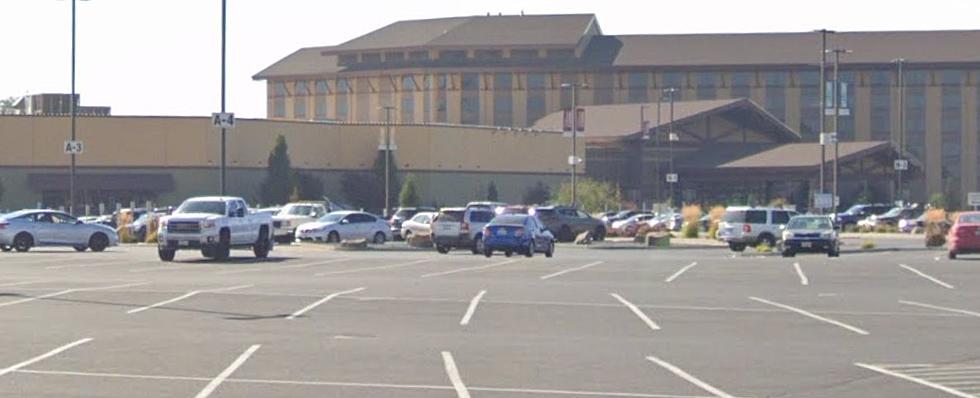 Suicide Attempt Thwarted at Dangerous Scene in Toppenish
Google street views
It was a harrowing situation for members of multiple law enforcement agencies in the parking lot of Legends Casino.  The combined response began late last night and went into the early hours of this morning.
It began when Yakima Nation Tribal Police approached a man who was sleeping in his car in the parking lot of the casino.  When the man woke up he took the firearm he had with him and placed it to his head.
Five Separate Agencies Responded
Officers from the Yakima nation Tribal Police were the first on scene. Tthey were joined by officers from the Wapato Police Department, Yakima County Sheriff's Office, Toppenish Police Department, and negotiators from the Yakima Police Department.
What authorities did not know, but found out shortly after contact and discovering the man's identity, is that he has warrants out for his arrest.  The man, whose identity has not been released, was wanted for first degree robbery and first degree assault for his involvement in armed carjacking in the area.  He was also wanted for failure to register as a known sex offender and for probation violations.
The Casino Was Placed on Lockdown
As a precaution, Legends was lockdown while the situation continued to unfold.  It began just after 11:30pm when the man pressed the gun to his head in his car.  Multiple de-escalation attempts and methods were tried by negotiators with no luck.  Eventually, the man unloaded the gun but still ignored orders from officers to come out of the vehicle.
Eventually, police deployed less lethal munitions as well as Yakima Police K-9 Zorro in order to take the man into custody.  Multiple members of law enforcement arrested the man and first responders at the scene treated him before transporting to Multicare Hospital.  He was then booked into Yakima County Jail on firearms and resisting arrest charges to go along with his other warrants.  Thankfully, no one was injured and the Casino was ten taken out of lockdown around 2:00am this morning.
25 True Crime Locations: What Do They Look Like Today?
Below, find out where 25 of the most infamous crimes in history took place — and what the locations are used for today. (If they've been left standing.)