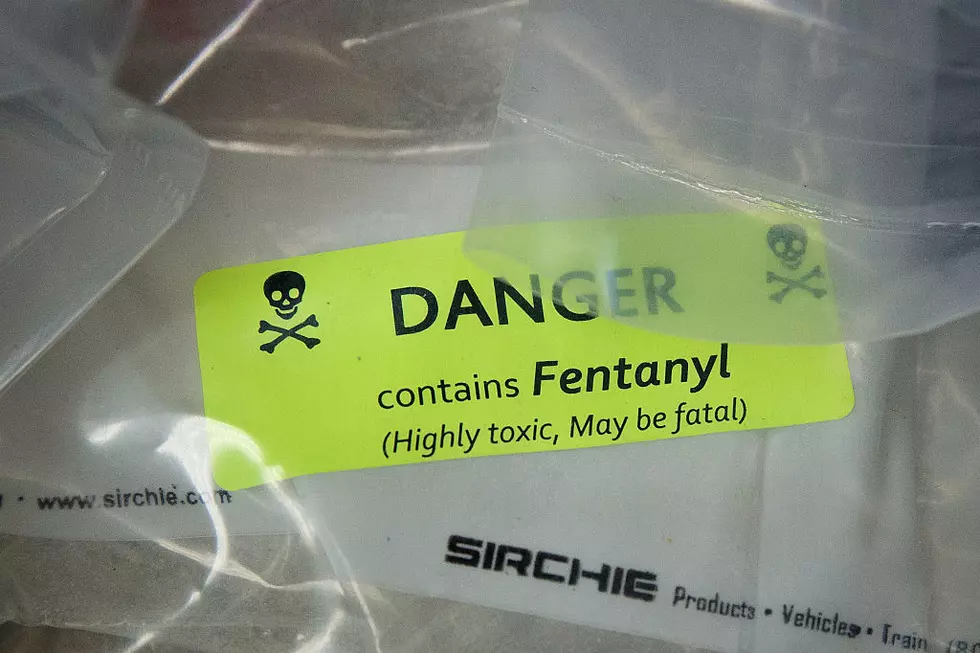 How to Solve the Opioid Quandary in Central/Eastern Washington?
Getty Images
Both of Eastern Washington's congressional members are pushing legislation to help combat the opioid abuse crisis.
4th District Representative Dan Newhouse and 5th District Representative Cathy McMorris-Rodgers held roundtable events and meetings with law enforcement and community members last week in their districts to discuss the impact that the ongoing fentanyl problem continues to have on communities.
"To look at the issue on a state, local, state and national level, and get some relevant research so that we really know what it is that we're facing, so that we know what problem we're trying to solve." Representative Newhouse told the "Bottom Line" on Newsradio 610 KONA.
One of the meeting's 24 attendees in Grandview was Kennewick Police Chief Chris Guerrero. He backs Newhouse's Central Washington Fentanyl Task Force and looks forward to further discussions and solutions to the problem.
"We think there's a fine balance between accountability as well as treatment and prevention options to make it more holistic for our community, all the way from prevention to those who need some accountability to treatment, and how those all interplay with each other is what's important."
Chief Guerrero is also a supporter of Newhouse's Law Enforcement Officers Preventing Overdose Deaths Act which would authorize rural community response pilot grant programs to allow state and local law enforcement agencies to purchase naloxone, an effective tool to prevent and reduce opioid overdose deaths.
"So, our hope is, instead of straining budgets, and potentially an agency losing the ability to have Naloxone or Narcan with our officers, there's a mechanism in place to provide that funding. So, we don't have to purchase it. We're able to provide it to our staff free of charge and not affect budgets." Chief Guerrero added.
And having enough resources for law enforcement to handle the exponential increase of overdoses is one of Representative Newhouse's primary goals moving forward.
"Members of the law enforcement profession are well-trained and prepared to help those in need, and having the ability to administer naloxone during critical incidents has and will continue to save lives of citizens across Central Washington and the nation." Representative Newhouse said.
The Central Washington Fentanyl Task Force is comprised of individuals at the local and state levels who reside in communities that fight the fentanyl crisis every day. Members include law enforcement, medical professionals, addiction treatment groups, tribal leaders, elected officials, families of victims, and community leaders—all of whom are volunteering.
The meeting in Grandview was the first of a series of gatherings to address the opioid problem.
7 Best Bike Trails in Tri-Cities, Washington
Cycling is HUGE in the P-N-W. Portland, OR is considered the best biking city in the United States. Seattle is ranked #9. Not one of Tri-Cities made the nationwide ranking. However, we do have a lot of fantastic biking trails. We have the 7 best. Do you have a favorite? And, is there one that didn't make our list? Let us know.