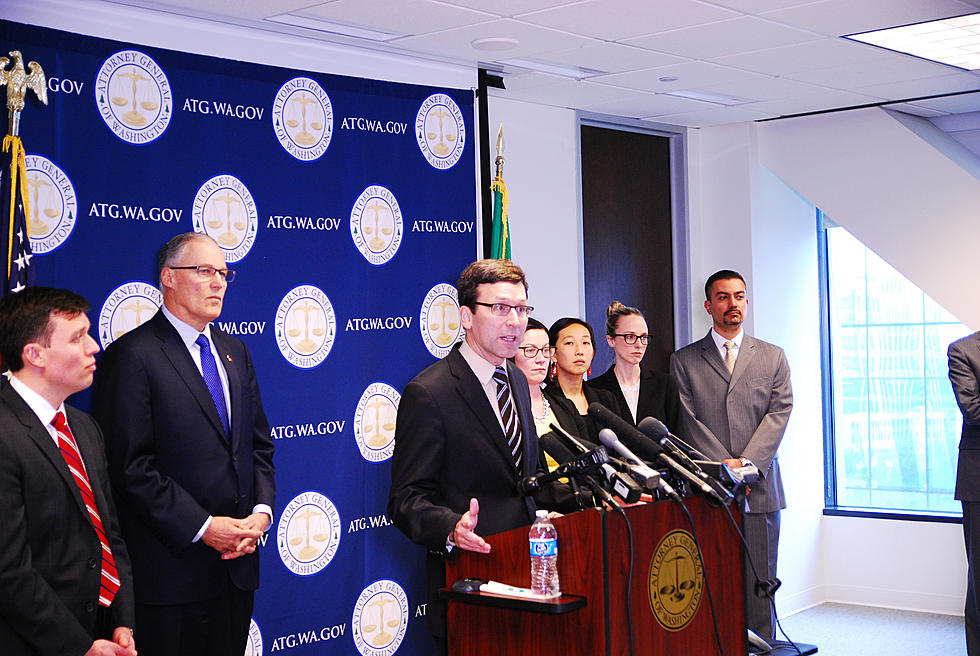 "Exploratory" Campaign for Gov. Launched by WA AG Ferguson
WA AG Bop Ferguson (WA State AG Office)
Less than 24 hours after Gov. Inslee announced he will not seek a 4th term in WA state, State Attorney General Bob Ferguson said he was launching an exploratory campaign.
  What is an exploratory campaign?
Usually, when a candidate announces such a campaign, it's considered a 'signal' to potential donors and others who may want to be a part of it. It is NOT the same as officially announcing.
No word was mentioned if he has officially filed with the Public Disclosure Commission but Ferguson, in his 6:55 AM announcement, said in part:
"I've never been afraid to take on big fights. From the Trump Admin & gun lobby to anti-abortion extremists & corporate interests, I've taken on powerful adversaries and won,"
Ferguson was noted for his multiple lawsuits against the Trump Administration, at least 82, over a variety of issues.
He has countered, via previous news stories, that he sued the Obama Administration twice over Hanford Cleanup issues.
He, along with Governor Inslee, pushed hard for the recent anti-'assault weapons' ban that passed the legislature and is now facing a growing number of lawsuits.
Ferguson made his announcement via Twitter and appears to be openly soliciting campaign contributions.
LOOK: What major laws were passed the year you were born?
Data for this list was acquired from trusted online sources and news outlets. Read on to discover what major law was passed the year you were born and learn its name, the vote count (where relevant), and its impact and significance.
Gallery Credit: Katelyn Leboff