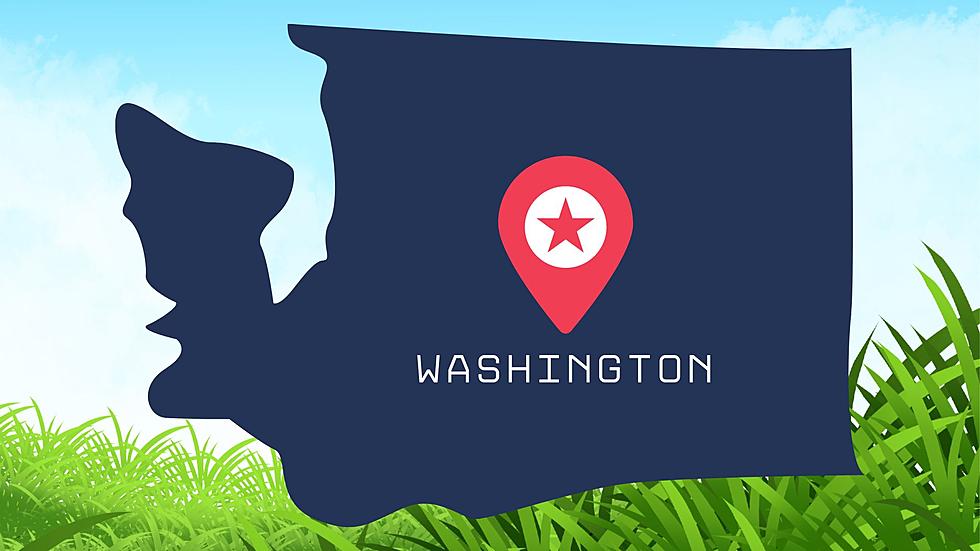 Ever Wanted to Know Where the Middle of Washington State Is? We Have the Answer
Canva
Have you ever wanted to know where the center of Washington State was? For no particular reason, just more curiosity than anything? Well, we found out and it's not in a place that calls themselves the 'center' of anything.
Sure, Yakima is host to the Central Washington State Fair, but is it really in the center of Washington? Well, it seems about the same as far as east and west goes, looks about center, but certainly we're much closer to Oregon than we are Canada.
And what about Ellensburg? Ellensburg calls itself 'Central City' for a lot of things as well, but are they the center? Looks like they could be.
According to NetState.com, the center of Washington is actually near Quincy.
The geographic center of Washington is located in Chelan County, 10 miles WSW of Wenatchee.
Longitude: 120° 16.1'W
Latitude: 47° 20.0' N
If you do a map search of the latitude and longitude 47.33333333, -119.73305556, you'll see where it lands.
We can zoom in a bit, too.
Would this be a destination to see for yourself on a road trip? Barely. Here's a photo facing in that general direction as it's out in the sticks, quite literally.
So, if you've ever been curious, now you know. What you do with this information is all up to you.