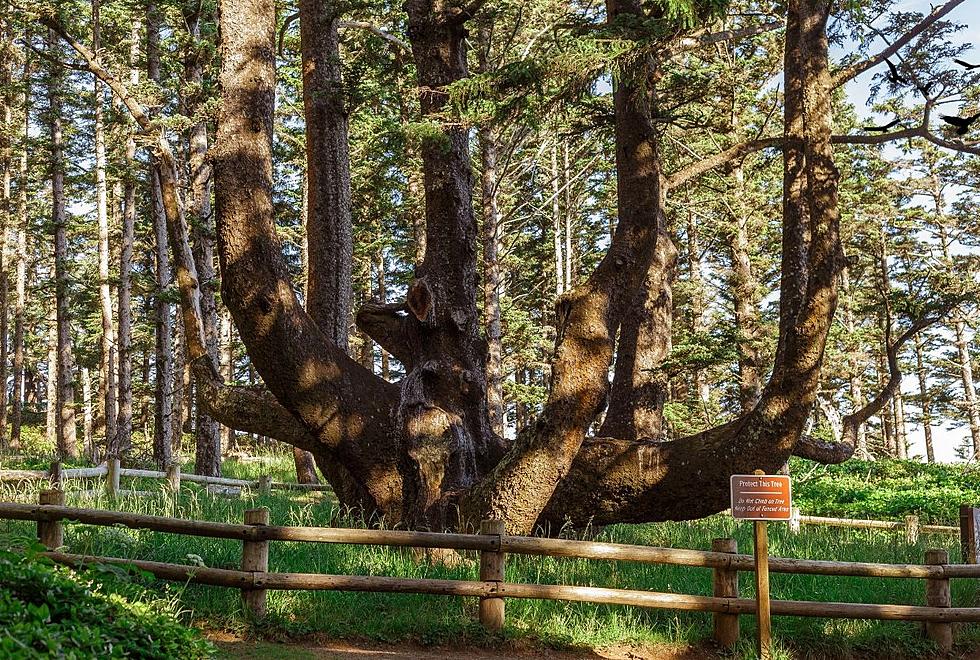 300 Year Old Tree in Oregon Was Purposely Shaped to Hold Dead People
Canva-Getty
There's been much debate on how the famous Pacific Northwest Sitka Spruce known as the "Octopus Tree" was shaped. Many have declared it a freak of nature but others claim the tree was shaped by a common practice of early indigenous people.
What is a culturally modified tree?
According to atlasobscura.com, these types of trees, called "culturally modified trees", are common throughout Oregon and Washington and were purposely shaped to hold canoes or coffins with the dead inside. This practice was called a "tree burial". The purpose varied; to hold deceased loved ones closer to the Gods and in extreme cold areas burial trees were used because the ground was frozen. They would put dead loved ones up on a handbuilt scaffold or tree to keep them from wolves and other predators. When warmer weather arrived they would bring them down and execute a proper burial in the ground.
The Sitka Spruce is estimated to be over 300 years old and is 105 feet tall and has a 14-foot base. Just by looking at the tree, one can see how the story of canoes and coffins full of the dead holds up.
Where is the Octopus Tree?
The famous tree is located at the Cape Meares State Scenic View Point in Tillamook, Oregon.  The scenic area is also known for Cape Meares Lighthouse and is a popular Whale watching area. So, next time you're driving through to get some world-famous Tillamook cheese and ice cream take the scenic loop and check out the world-famous Octopus Tree.
Wacky Washington State Laws True or False?